All gay porn pics and gay porn videos of Ian Levine
Hair Color: Blonde
Sign:
Eye Color: Brown
Dick Size: 8 inch dick
Height: 5'8″
Cut / Uncut: Cut
Weight: 165
Sexual Positions: Bottom
Ian Levine gay porn scenes at Reality Dudes
We've gone just about everywhere in our quest to pick up straight guys and make them do naughty things, but today my favorite nympho Jasmine has a new idea for where to find horny dudes: the Jack Shack… sorry, I mean, "massage parlor."
Jasmine spots tall ebony Bama coming out and entices him into the Str8 Chaser van with a promise of a way happier ending than anything they could provide inside, as long as he's willing to follow her kinky instructions, starting with putting on a blindfold.
Bama Romello isn't too sure about that, but he loves the blowjob that Ian provides, at least until the blindfold comes off! Jasmine doesn't give up, persuading this guy to let Ian Levine wrap his lips around his big black cock again and even to suck Ian's dick too.
This bossy babe even gets Bama to fuck Ian in and pile driver before both guys jack off till they cum. Another straight guy caught and released!…Join them!
Ian Levine gay porn scenes at Icon Male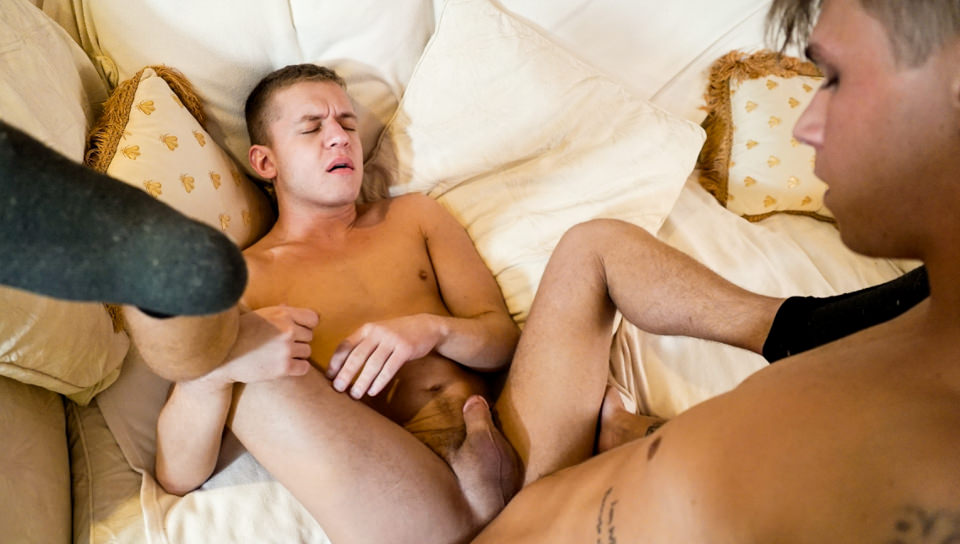 When Trent Ferris tempts Ian Levine with his thick dick, he finds it impossible to refuse him. They end up passionately kissing. Till their cocks are harder than ever! They fuck each other relentlessly till they explode into orgasm…Join them!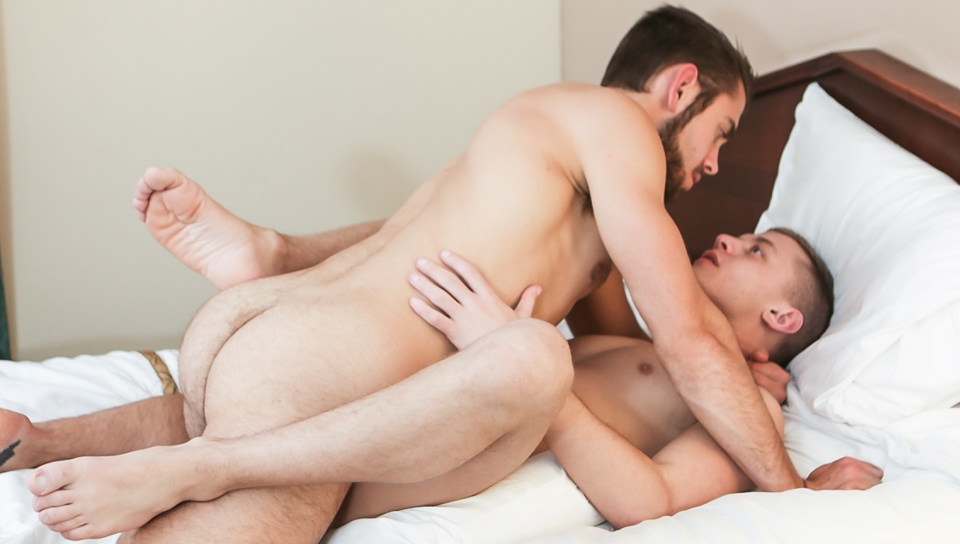 Dante Colle proves to Ian Levine that he is not homophobic by kissing him which quickly escalates into passionate school boy fucking. With intense cock sucking and deep ass pounding. Climaxing with cum filled orgasms!…Join them!
Ian Levine gay porn scenes at Dylan Lucas
Ian Levine is a tech geek and he is on his last call of the day. It seems like a quick easy fix so why not top by and help this guy out before he calls it a day.
Ian arrives at Hugh Hunter's house and he is eager to have his computer fixed. While Ian is on the computer trying to figure out what's wrong a web page pops up of a Gay porn website which embarrasses Hugh a little bit but Ian doesn't care.
Ian finds the problem and in a matter of minutes the computer is fixed and he is ready to head out the door. Hugh is right behind Ian as he follows him to the door.
Ian opens it up and Hugh closes the door not letting Ian out. Hugh stares him down and tells him to get on his knees and start sucking his cock.
Ian doesn't know what to say or do at this point but he can feel his cock twitch and his heart beating faster as Hugh starts to unbutton his shirt. Ian feels the connection and just rolls with it.
Hugh undresses him and starts to suck his cock which sends Ian over the edge and he drops his guard fully. Hugh dominates Ian at the door face fucking him and eating his ass out.
Once they have had their fill of cock and ass Hugh takes him to another room and fucks him with his big dick. The boyish nerd look is what Hugh loves the most as he moans and grunts fucking his smooth tight ass…Join them!