All gay porn videos and gay porn pics of Zane Williams.
Hair Color: Brown
Sign: Unknown
Eye Color: Brown
Dick Size: 8-inch dick
Height: 5'9″
Cut / Uncut: Uncut / Uncircumcised
Weight: 165lbs
Sexual Positions: Versatile
Zane Williams gay porn scenes at Men
Ripped curly-haired young hunk Kaleb Stryker returns home after a very long and stressful day at the office. Luckily, his super hot roommate Zane Williams is on hand and Kaleb asks him for one of his 'special' all-over body rubs.
Straight acting Zane gets all embarrassed explaining that he couldn't massage another guy, but Kaleb has secretly spotted Zane jerking off outside his bedroom door when he's been home, fucking with other guys.
And judging by the mysterious cum stains sprayed all over the hallway carpet Zane's been enjoying himself not once but many times. So he's totally busted.
The sexy studs get naked and Zane climbs on top of Kaleb rubbing his hands all over his muscled body. Kaleb is clearly excited and it seems so is Zane as both their soft cocks spring to attention, fully erect.
Zane is obviously enjoying himself and he moves his hands lower when Kaleb asks.
Zane gets so turned on with his hands on Kaleb's muscular ass, he just has to fuck it before feeding Kaleb his cock.
Kaleb gets to fulfill his fantasy of finally getting pounded by his roomie on the kitchen counter, then sucks out Zane's cum before he jacks himself off.Join them!
Has handsome hunk Zane Williams been on your mind?
See what getting dicked down by this stud is really like in this special scene.
Zane relaxes outdoors, surrounded by plants, caressing his chest and taking out his long, uncut cock.
He strokes himself, pulling his foreskin back and forth, and notices he's being watched from behind a cactus by cutie Michael Boston.
Michael takes the invitation in Zane's gaze to come up and suck the top's dick, then the guys head inside for some naked make-outs on the couch.
Michael strokes Zane's cock, then gets on top to ride him.
In control, Zane bends Michael over for some deep doggy style pounding, then fucks him missionary till he makes Michael orgasm, and Zane covers the bottom with a hot load.Join them!
Doctor Nate Grimes is trying his hardest to keep his mind on his current patient all the while hottie Zane Williams is having a sponge bath from sexy nurse Michael Jackman on the other side of the curtain.
When Nate sneaks behind the curtain he finds Michael sucking down hard on Zane's huge cock.
Dr. Nate takes over the handjob, then sucks the patient's cock with his nurse assisting before they line up to eat each other's holes.
It's the doctor's turn to get fucked by Zane first, then Michael rides Nate's cock before getting fucked doggy style by Zane.
Nurse Michael then gets to penetrate Dr. Nate till he pulls out and cums, before the sexy nurse takes a facial from both Zane and Nate…Join them!
Poor Theo Brady has come to the hard decision that he needs to break up with his boyfriend, Michael Del Ray, because Michael is working too much and fucking Theo way too little.
But of course, when he shows up, Michael's brother Zane Williams invites Theo in and tells him Michael's at work.
When Zane hears about Theo's frustration, he pounds the sexy bottom on the couch… and the third brother, Jack Hunter, catches sight of them.
Theo's hot body and bottomless hole make Jack horny, so after his brother finishes, he pulls Theo into the bathroom and asks for a piece of that cake.
As Theo gets his ass bred by brother number two, he doesn't realize that Michael has arrived home and is spying on them from under the bed.
Zane and Jack decide Theo needs to have it out with Michael, and the three bros gang bang the hot twink before saying goodbye for good…Join them!
Zane Williams and Jack Hunter drag their brother's now-ex-boyfriend, Theo Brady, into the living room so he and Michael Del Ray can talk things out… or fuck things out.
Theo sucks Michael's cock and Zane begins eating the twink's ass as Jack watches and strokes his cock.
Zane fucks Theo doggy style till he cums on his ass, then it's Jack's turn to penetrate the bottom in mish while Michael fucks Theo's mouth.
Jack jizzes on Theo's stomach, and then Michael pounds his ex's hole hard.
Theo rides Michael till he cums, then the top gives him a facial before the three brothers give Theo the bum's rush. Bros before hos…Join them!
Theo Brady has decided to break up with his long term boyfriend Michael because he's feeling neglected as he is always too busy working and he's missing getting fucked.
When he gets to his place, Michael's brother Zane Williams says he's not there but already at work. Always the friendly face Zane offers a sympathetic ear, and when he hears about Theo's sexual frustrations, he offers his own hardening dick.
Theo sucks down hard, balls deep, on his big cock and Zane fucks the bottom boy's face before fucking his tight ass pile driver and doggystyle.
Theo rides Zane's big dick till he orgasms shooting a huge cum load, and Zane cums all over Theo's cum filled balls. The bottom goes to wait for Michael to get home… but first he gets pulled into the bedroom of another brother…Join them!
Since seeing his hot gay roommate Kaleb Stryker getting dicked down, Zane Williams has been on a bisexual porn kick.
When Michael Del Ray comes over and starts fucking Kaleb in the living room, Zane sneaks out to get another live gay sex show.
After hearing Kaleb's loud moans as Michael fucks him pile driver, Zane peeks over the kitchen counter to watch and jack his cock as Michael fucks Kaleb in missionary.
As the guys on the couch switch positions, Zane tries to hide, but Kaleb sees him and puts on a real performance as he gets his ass pounded in doggy style.
By the time Kaleb cums, Zane isn't even trying to hide it, and he shoots his load on the counter as Michael pulls out and jizzes all over Kaleb…Join them!
When sex toy engineer Michael Boston sees that today's ass tester, Zane Williams, is a super sexy top with great stroke game, he'd rather get dicked down than get data.
Michael quietly strips and swaps out a fake, fuckable ass for his own, doing his best not to make a sound as Zane pounds him doggy style.
But when he hears Zane say that the plastic butt was tighter than his, Michael can't keep quiet.
Zane isn't just some schmoe off the street; he considers himself an ass expert, so he decides to show Michael just what good ass is all about, bending him over the table to pound that hole and having Michael ride his big dick.
Zane knows butts and he makes Michael cum hard, then pulls out to shoot his load all over Michael's hole…Join them!
Zane Williams gay porn scenes at Next Door Buddies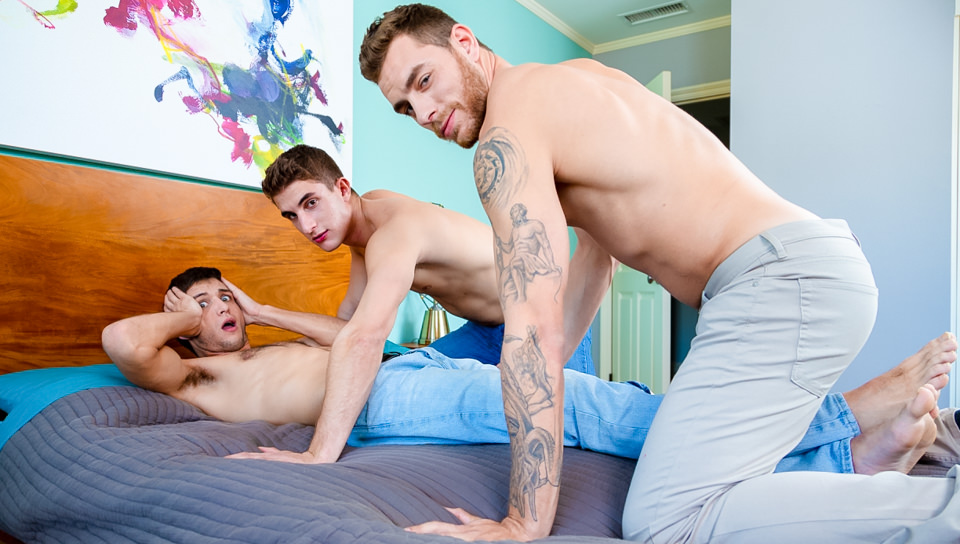 When his straight buddies approach him about anal play, Zane Williams figures the two of them are just poking fun, but after some Q&A.
He quickly realizes they're very serious. Zane figures he'll slowly break in these two straight studs, seeing as how it's their first time and all, but he quickly discovers that straight boys like the dick almost as much as gay guys.
Zane takes his turn pounding both Carter Woods and Elliot Finn, and they enjoy it so much that their girlfriends better beware.
What started out as adventurous straight play is about to convert these two hunks into full on cock junkies. Wouldn't be the first time…Join them!
Zane Williams gay porn scenes at Icon Male
This isn't the first time roomies Elye Black and Princeton Price have hosted an orgy and if it's anything like their past parties, the only house rule is that there are no rules.
Both guys have picked up a party pal at the gym Donte Thick was easy pickings for Elye but Princeton had to work Zane Williams a little bit- and now that the gang is all here, anything goes.
Zane Williams is shy at first, but when his pants come off, so do the inhibitions as he proves to be quite the find.
Donte Thick is a cock-pig, just as advertised, and when he begs the three of them to shower him with their loads, they all agree that this might have to be more than just a one-time get together…Join them!