All gay porn videos and gay porn pics of Mateo Fernandez.
Hair Color: Brown
Sign: Unknown
Eye Color: Brown
Dick Size: 8 inch dick
Height: 5'9″
Cut / Uncut: Cut / Circumcised
Weight: 165lbs
Sexual Positions: Versatile
Mateo Fernandez gay porn scenes at Men.com
Mateo Fernandez is a cat burglar who knows that art belongs in the hands of the people, not stashed away in some stuffy museum, especially when that art is a bejeweled butt plug. The tall and lithe Mateo sneaks into a museum after hours to liberate the priceless artifact.
Just when he thinks he's gotten away, the brawny security guard JJ Knight catches Mateo and brings him in for a full body search.
JJ probes Mateo's tight hole, sliding the butt plug in and out while Mateo begs for more, spitting on his eager hole before he lets the athletic stud fuck him right there on the security desk.
JJ pounds Mateo's ass all over the gallery before blowing a huge load all over the butt burglar's hungry hole…Join them!
Mateo Fernandez gay porn scenes at Falcon Studios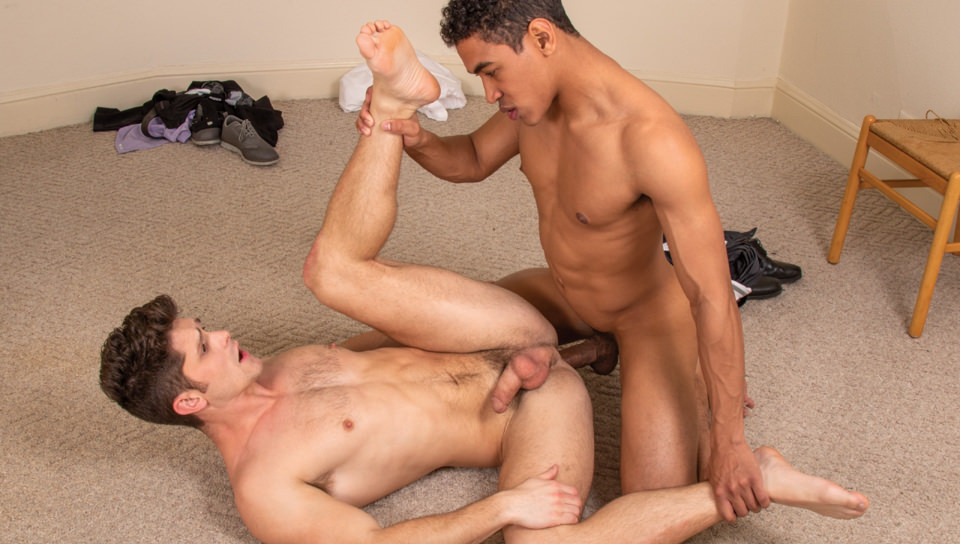 Devin Franco is horned up at the office and looking at porn. Instead of rubbing one out, he takes matters into his own hands and decides to go hunting for an apartment with real estate agent, Mateo Fernandez.
While on the tour, Devin makes a move on the hunky agent and reaches out to touch his bulge.
Mateo rolls with the advance and soon the two are locked in a kiss that quickly leads to Devin's knees hitting the floor.
Devin wraps his lips around Mateo's massive, uncut cock and works it to the base, opening up his throat and getting both of their cocks hard.
Devin is ready and bends over to let the agent open his ass with his tongue.
When Mateo is convinced that Devin can handle his massive dick, he stands up behind his client and slides his meat deep inside.
Pounding away on Devin's hungry hole, Mateo grunts with each thrust as Devin's hole gets used.
Devin wants it even deeper and rolls onto his back to let Mateo finish up.
Mateo pumps even harder and pulls out as his cum rolls from the tip of his throbbing cock, down his shaft, and into Devin's open hole. With his ass filled with jizz, Devin lets loose and covers himself with cum…Join them!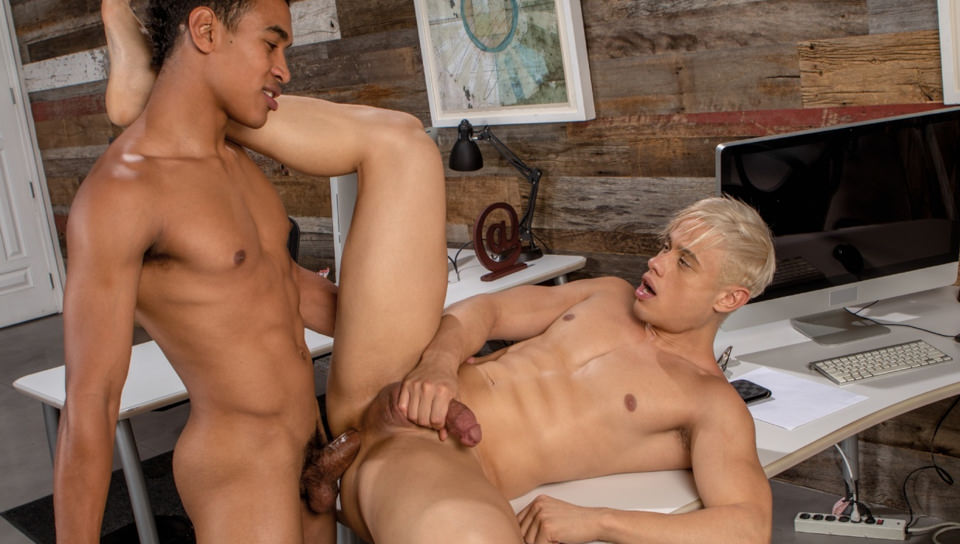 Alam Wernik is back in the office after his mishap with his slacks earlier in the week. His co-worker, Mateo Fernandez opens up his computer and stumbles on a video of Alam fucking his insatiable ass with a fuck machine. Mateo instantly gets hard and pulls out his uncut cock to start stroking it.
When Alam notices what's happening, Mateo taunts the techie with his cock and slaps it on the desk a few times. Alam takes that as his que to invite Mateo over to his desk and get on his knees to service the thick meat swinging in his face. Alam does as Mateo wishes and works his way from tip to balls on Mateo's uncut pole.
After taking Mateo's meat down his throat, Alam offers up his succulent hole for a taste. Mateo dives right in and tongue-fucks Alam's famous ass to lube it up for something bigger. Alam begs for more, so Mateo honors his co-workers request and slides his thick cock deep into Alam's eager hole. Alam grips the edge of the desk he's bent over on to take the hard pounding that Mateo is delivering.
The two techies switch position with Alam on his back so he can stoke his own uncut cock while he takes the pounding from his co-worker. With Mateo deep inside, Alam erupts with a thick load spurting onto his sweat-glistened abs.
Mateo pulls out and adds his own load to the mix, glazing Alam's drained cock and balls with his creamy load…Join them!