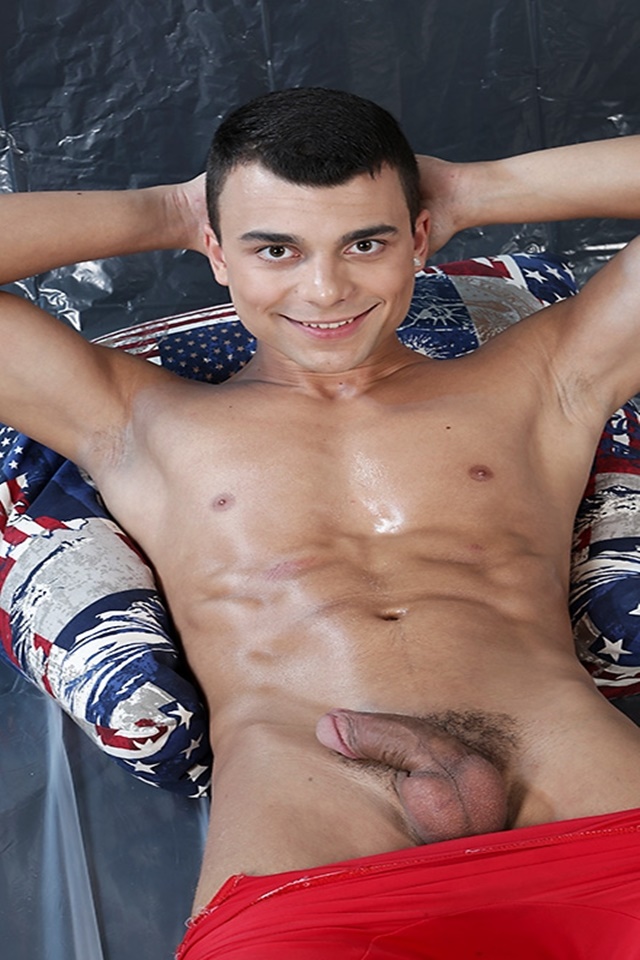 All gay porn pics and gay porn videos of Nick Vargas.
Hair Color: Brown
Sign: Gemini
Eye Color: Brown
Dick Size: 7.5 inch dick (19cms)
Height: 6'2″ (186cms)
Cut / Uncut: Cut / Circumcised
Weight: 165lbs
Sexual Positions: Top
Nationality: Czech
If he isn't training, then Nick just isn't happy. He loves nothing better than to start the day with a 5km run, followed by a workout in the gym and a trip to the baths for a swim! It's a level of fitness that he loves to display each and every time he fucks some young twink for Staxus' cameras.
Nick Vargas gay porn scenes at Maskurbate
I personally have a big crush on Nick Vargas.
This young man's body is perfect to my eyes and the way he dances and moves is so sensual.
In this exclusive new edition, I treated myself by offering you the entire footage shot that day.
From the dancing, teasing, striptease, jerkoff, and cumshot.
Nick gave us such a good performance.Join them!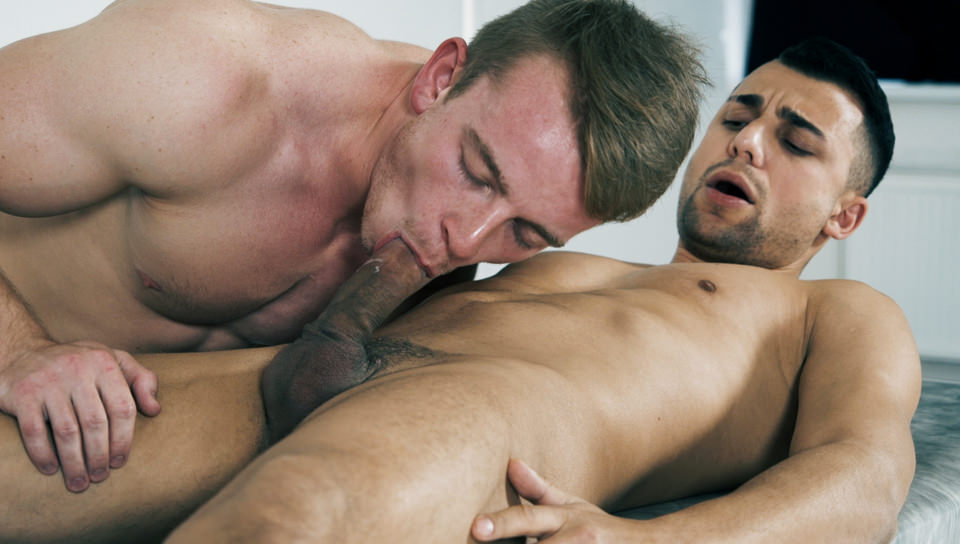 This week, our muscled newcomer Marty was in the hands of sexy Nick Vargas for a massage session that took an unexpected turn.
Bisexual Nick has many skills, not only is he a great stripper, he also gives relaxing massages to athletes. It often happens that his clients get an erection during the process, which is very normal.
But Nick rarely had a client like Marty, so horny that he ended up getting undressed and sucked…Join them!
Nick Vargas scenes at Staxus
Everyone knows that the police can sometimes adopt somewhat unorthodox tactics in pursuit of crime, but officers Nick Vargas and Shane Hirch take such procedures to a whole new level when they bust into Joshua Levy's apartment and find the fellow getting frisky with the glamorous Sasha Shatalova.
Of course, what they don't realise at this early stage of their enquiries is that the young lady in Levy's company isn't quite what "she" appears to be; but, having taken the opportunity to force her to suck Hirch's cock, whilst Vargas and Levy watch from the sidelines, Shatalova's secret is unceremoniously revealed when Hirch reaches for her crotch. The bitch has a dick a revelation that soon gets the officers into quite a considerable lather.
Indeed, before you know it both the police agents have removed their pants and are forcing their shafts down the young lad(y)'s throat; whilst Levy gobbles away on her swollen ramrod. It's all just a tad surreal, if truth be known; but still enormously erotic, not least of all when the three guys decide to take it in turns to fuck the she-boy's ass-hole.
First Vargas pounds her from behind; then Hirch pummels her from underneath, cowboy-style. Finally, the two officers give Shatalova a helping hand by lifting here up onto Levy's knob and then bouncing her up and down on his lap.
Little fuckin' wonder that it's no time at all before both Vargas and Hirch are ready to cream all her face; leaving Levy to finish the fuck that he'd tried to start before the interruption, resulting in another heavy load of fresh hot spunk…Join them!