All gay porn videos and gay porn pics of Steve Rickz.
Hair Color: Brown
Sign: Unknown
Eye Color: Brown
Dick Size: 8 inch dick
Height: 5'9″
Cut / Uncut: Cut / Circumcised
Weight: 165lbs
Sexual Positions: Versatile
Steve Rickz gay porn scenes at Men.com/strong>
When Steve Rickz meets the French foreign exchange student his family is hosting, William Seed, he wants to assist William with his tongue in a different way.
William definitely understands what it means when Steve rubs his cock under the table and sucks it, but when Steve says he wants him to creampie him, the foreign guest grabs a pie and smashes it into Steve's face.
Deciding to stick to nonverbal communication, Steve hops on Will's cock and then the tall top bends him over the table to fuck his ass even deeper.
After Steve cums, William sprays some special Thanksgiving gravy in his mouth…Join them!
Face down, ass up, that's the way Bo Sinn likes Steve Rickz as he fills the bottom's ass with milk! Steve shoots it out and Bo gets to watch from every angle as the milk hits the mirror.
Next, Bo sweetens the bottom up with thick, sticky honey in his tight hole, finally squeezing in a load of lube before sliding his cock inside.
Steve cleans the milk and honey off Bo's cock with his tongue, then rides that dick till he cums, and Bo fills Steve's ass one last time with his jizz, then tells him to squirt, bitch…Join them!
Steve Rickz gay porn scenes at Next Door Buddies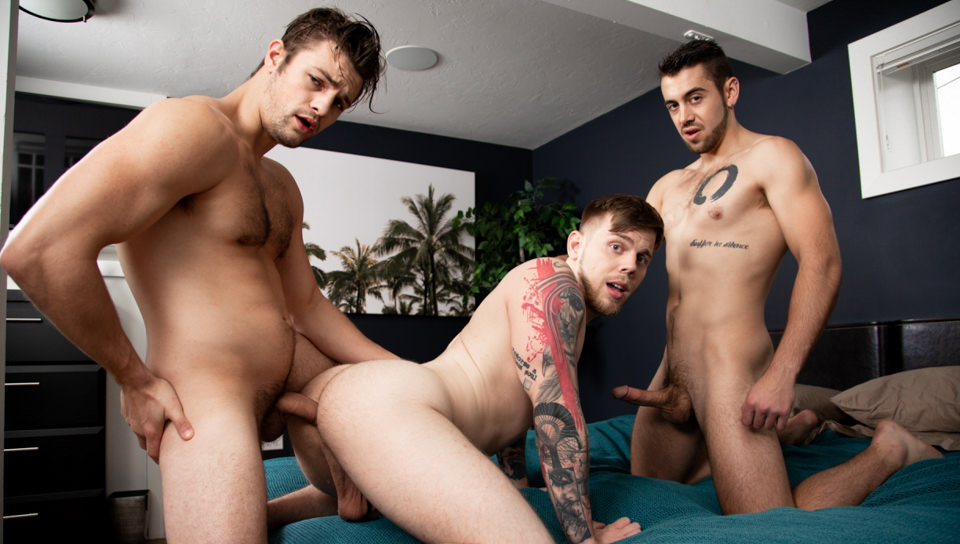 For Charlie Pattinson and Dante Colle, either fortune is on their side or they really are just a pair of step-brothers who are hot enough to fuck anyone they want, but whatever the case may be, they two of them are on a hot streak that has given them the confidence of past successes, but also the hunger for more.
Poor Charlie can't wait til the weekend, so he just selects a random jogger off the street and decides to turn him into their sex slave. Just Steve Rickz's luck: went out for a jog, ended up with a fuck….Join them!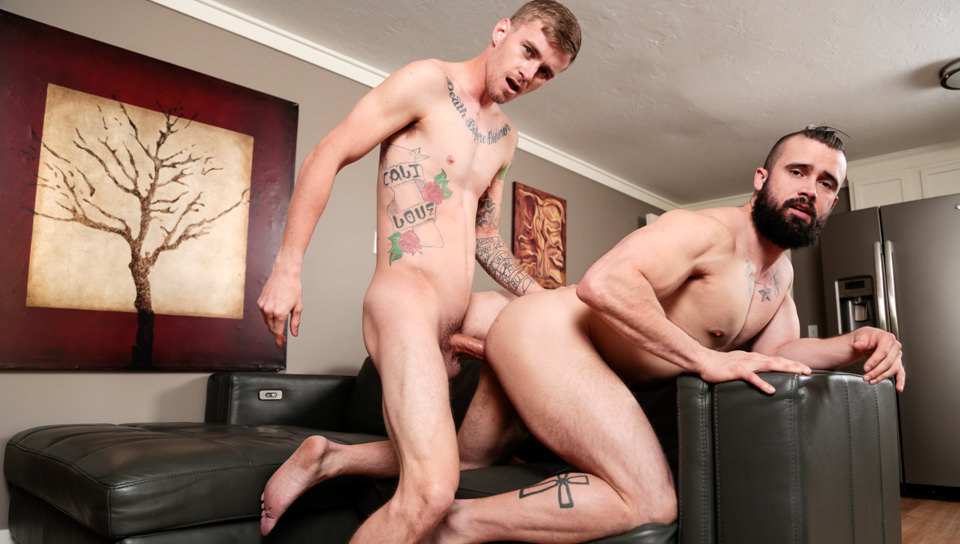 Soon on his way to join the Police Academy, Mathias is eager to show buddy Ryan Jordan all the ways he has of controlling another man, and Ryan finds Mathias unwarranted use of force to be downright sexy.
Hopefully, the mean streets will be just as easy to win over as Ryan, but in the meantime, Mathias is looking to take advantage of this cooperative citizen, and he'll be searching deep and hard until he finds what he's looking for.
As for Ryan, well he's just always wanted to fuck a cop, and he figures a cop-in-training is a good start…Join them!
Steve Rickz gay porn scenes at Next Door Studios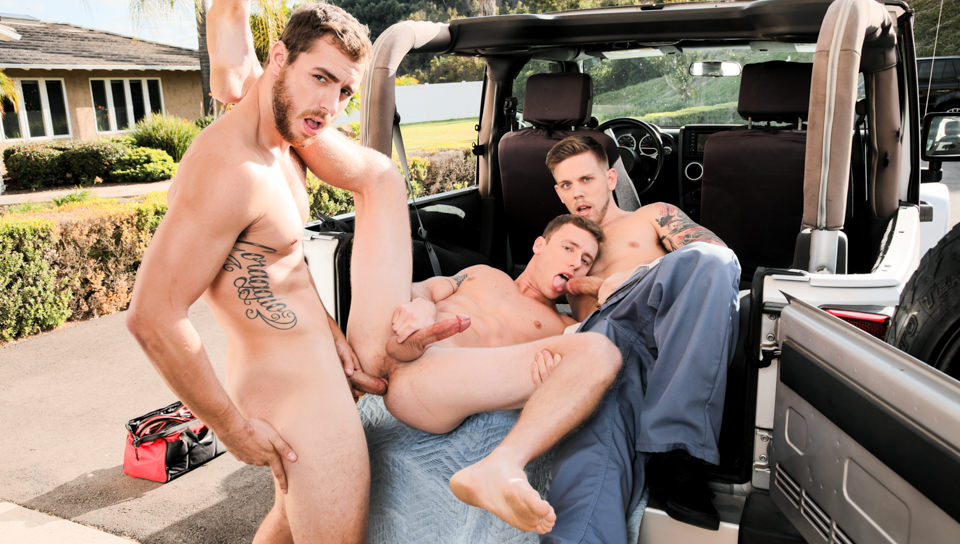 Time has a way of changing things, and that's certainly the case for Justin Matthews, who finds himself in a pickle with his auto mechanic.
Justin appears to be quite a bit short for the necessary work, but as fate would have it, the shop is run by none other than old high school classmate Carter Woods.
Carter and Justin have some history, as Justin used to have a crush on Carter and he knew it. But now, as Carter's eyes what Justin has become, suddenly the tables are turned, and it's Carter who might want a taste.
He asks Justin how open he is to creative financing, and Justin looks puzzled, but when Carter unzips his coveralls, Justin understands.
He looks over at Carter's assistant, Steve Rickz, and the three of them agree this is the best solution, so Justin gets down on his knees and gives them a full-service lube job with his mouth, before bending over and letting Carter dip his stick deep inside his hole.
Carter pounds Justin like a piston as Steve gags him from the other end. When Carter has had his fill, they rotate and assistant Steve gets his turn to ride the Justin express. Carter eyes Justin as he fills Steve with his rod, and decides before he nuts, he's gonna fulfill an old fantasy of his.
He bends over and tells Justin to fuck the cum out of him. Justin, surprised, wastes no time.
He plunges his cock deep inside his old high school crush and proceeds to pound him as Carter jizzes all over the pavement below.
Justin's throbbing head swells as he gets closer and closer, finally pulling out and blasting Carter with his load, before shoving aside to let Steve finish off the job. Steve steps in and gives Carter one last load for good measure.
The three of them laugh and Carter tells Justin to stop by and make another 'payment' next week…Join them!