All gay porn videos and gay porn pics of Jake Morgan.
Hair Color: Brown
Sign: Unknown
Eye Color: Brown
Dick Size: 8-inch dick
Height: 5'9″
Cut / Uncut: Cut / Circumcised
Weight: 165lbs
Sexual Positions: Versatile
Jake Morgan gay porn scenes at Family Creep
Sexy bearded hunk Jake Morgan's huge dick barebacking hairy chested hottie Adrian Rose's bubble ass.
Adrian Rose is ready to fuck his stepdad's brother, Jake Morgan.
Come watch them fuck and stroke each other cock!
See all Jake Morgan gay hardcore fuck sessions at Family Creep here.
See all Adrian Rose gay hardcore fuck sessions at Family Creep here.Join them!
Tony Salas has just finished his new night school massage course but he still needs to practice his massaging techniques.
Ever the helpful stepdad Jake Morgan offers to help his stepson out.
The massage quickly gets heated and the two hot men have anal sex.Join them!
Jake Morgan gay porn scenes at Pride Studios
Fake uncle Jake Morgan helps out dancer Aaron Perez stretch out his body and his horny asshole.Join them!
Jake Morgan gay porn scenes at Bareback That Hole
Super hung and tattooed Drew Sebastian is playing the typical gay curious hunk to Jake Morgan's, "I've only played around with guys a few times."
Neither has a place to go, but they end up in that secluded spot, the one an anonymous benefactor allows others to use when they need to get off on the down-low.
Drew whips out that enormous, curved monster cock, followed by Jake, but Drew is the one who drops first. On his knees, he devours Jake's cock.
He takes almost all of it before presenting his own thick, throbbing tool for Jake to service. He chokes, especially when Drew fucks his face, but Jake enjoys a challenge.
It takes Drew a couple of tries, but he eventually pops the head of his cock inside Jake and pushes deep. Once Jake has taken it all, Drew works that ass as if his life depended on it.
He takes Jake on all fours, then flips the bottom onto his back. And after a hard, deep bareback pounding, Drew fucks the cum out of Jake, spews an enormous load himself, and seeds Jake's sloppy hole…Join them!
Jake Morgan gay porn scenes at Men Over 30
Three studs, Jake Morgan, Justin Eros, and Riley Mitchel all sit together in bed touching and kiss each other.
Their shirts and shorts come off and their dicks nice and hard for their enjoyment.Join them!
Jake Morgan and Jay Donahue are in bed relaxing kissing and rubbing each other. Today Jake wants to bottom for his boyfriend Jay. Jay is excited about it since he's always the one being fucked.
They go back to kissing which leads into a very steamy and sexy 69. Jake is eager to be fucked so he quickly bends his hairy ass over and Jay pushes his hard dick into him.
He fucks that sweet ass balls deep until they switch it back up. Jake gets a turn at that ass for a bit until he tells Jay that he wants him to fuck the cum out of him.
Jay jumps on the opportunity once again and pounds the cum out of Jake and he pulls his raw cock out to join in on the cum blasting…Join them!
Jake Morgan gay porn scenes at Extra Big Dicks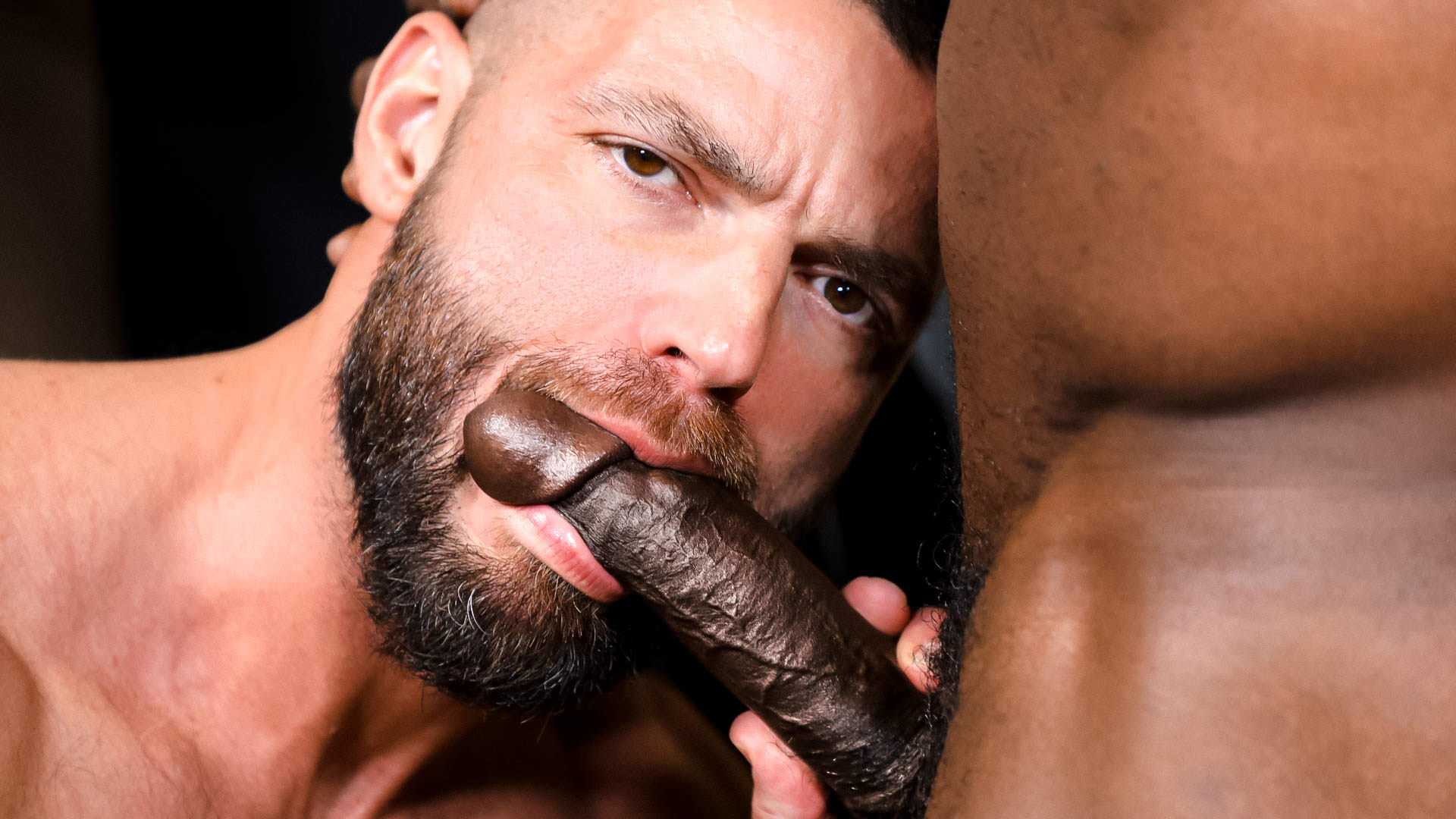 Aaron Trainer and Jake Morgan are in the locker room getting ready for Jake's training session. Aaron is trying to speed him up, but Jake is not happy that it is leg day and he is moving very slow.
Aaron turns out, totally naked revealing his big cock, and Jake is wide eyed and surprised to see how big it is. Aaron notices he is excited and he moves closer to let Jake get a closer look. He starts stroking Aaron's huge cock as they make out with each other.
Jake then drops to his knees and starts sucking Aaron's massive cock and does his best to take it all down his throat. Aaron then sucks Jakes cock for a while before burying his tongue deep in Jake's eager hairy ass.
Aaron fucks Jake from behind first and drives his cock deep inside his ass. Aaron then lies on his back and Jake rides his big cock.
He then lies on his back and Aaron fucks him harder and deeper until both shoot their creamy loads…Join them!
Jake Morgan gay porn scenes at Lucas Entertainment
Stas Landon returns as a powerful businessman from overseas, and he's using his power and influence to bed American suits at his whim.
He takes young executives Max Adonis and Jake Morgan out for a high-powered business lunch, but it ends early at Stas' executive suite, where he oversees a bareback threesome where he takes turns fucking the asses of Max and Jake raw…Join them!
The high-level executive from South America, Rafael Alencar, is powerful in the business world, and he uses that power over all of the beautiful young men who are working long and hard to make their way in the world.
While conducting business in the United States, he has a late-night meeting at his Manhattan apartment with three beautiful young men trying to build a career in his white-collar empire.
Drew Dixon, Jake Morgan, and Max Adonis all have heard the stories of Rafael, and they're fully prepared to strip off their clothes and take their sexuality to the extreme, including rough and raw double-penetration…Join them!