All gay porn pics and gay porn videos of Zak Bishop.
Hair Color: Brown
Sign: Unknown
Eye Color: Brown
Dick Size: 8 inch dick
Height: 5'9″
Cut / Uncut: Cut / Circumcised
Weight: 165lbs
Sexual Positions: Versatile
Zak Bishop gay porn scenes at Icon Male
What a way to wake up with your buddies mouth on your morning wood.
Tristan Hunter knows how to take care of a dick and Zak Bishop's got a good one.
The two young hot men have a fuck in suck session until they're both covered in cum…Join them!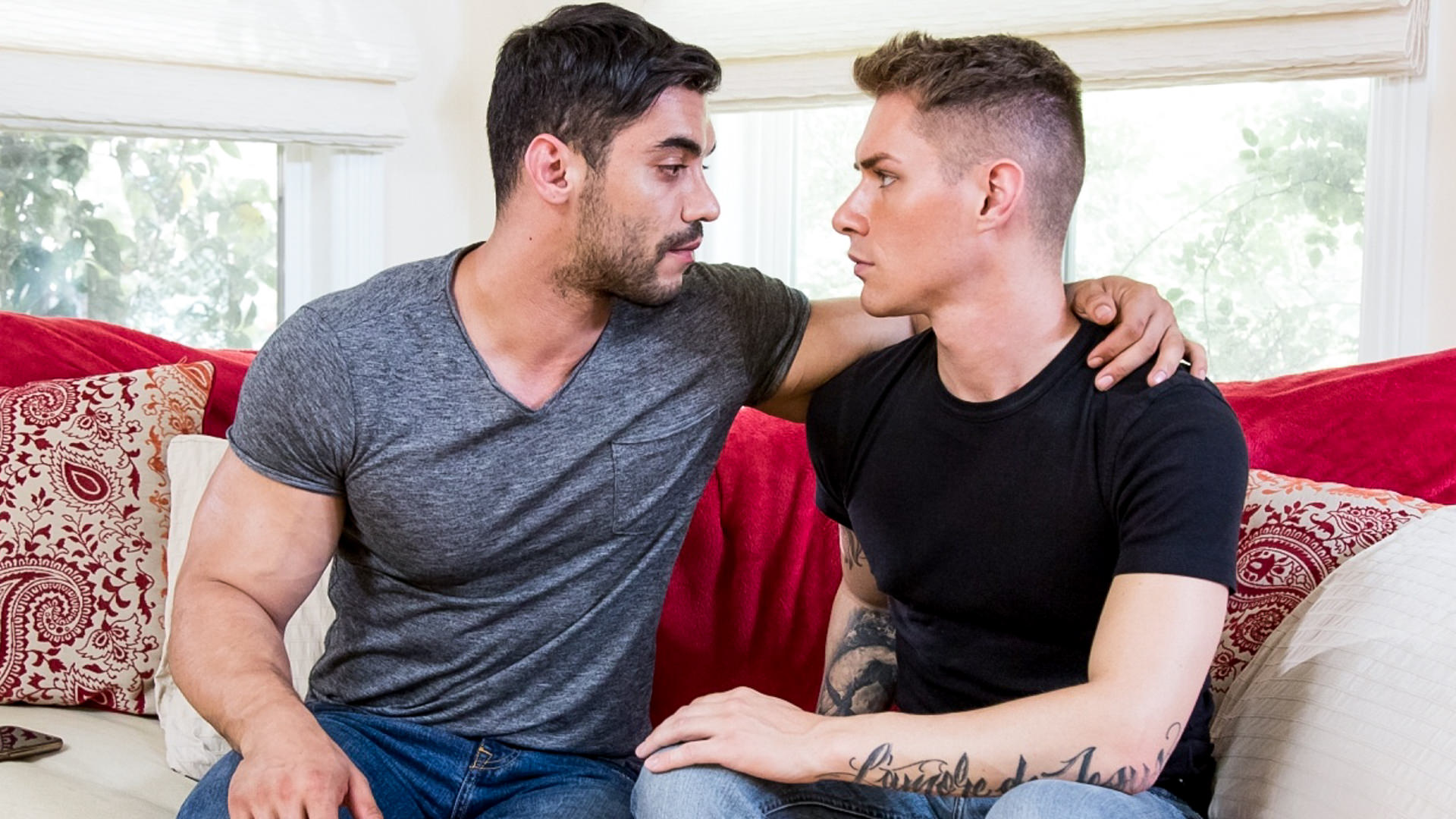 Who could resist the sultry good looks of Arad Winwin?
Well certainly not Zak Bishop.
Sleek shiny muscles and rock hard cock pull Zak right in.
After some intense cock worship and asshole slurping, Arad fucks Zak to an explosive cum shower…Join them!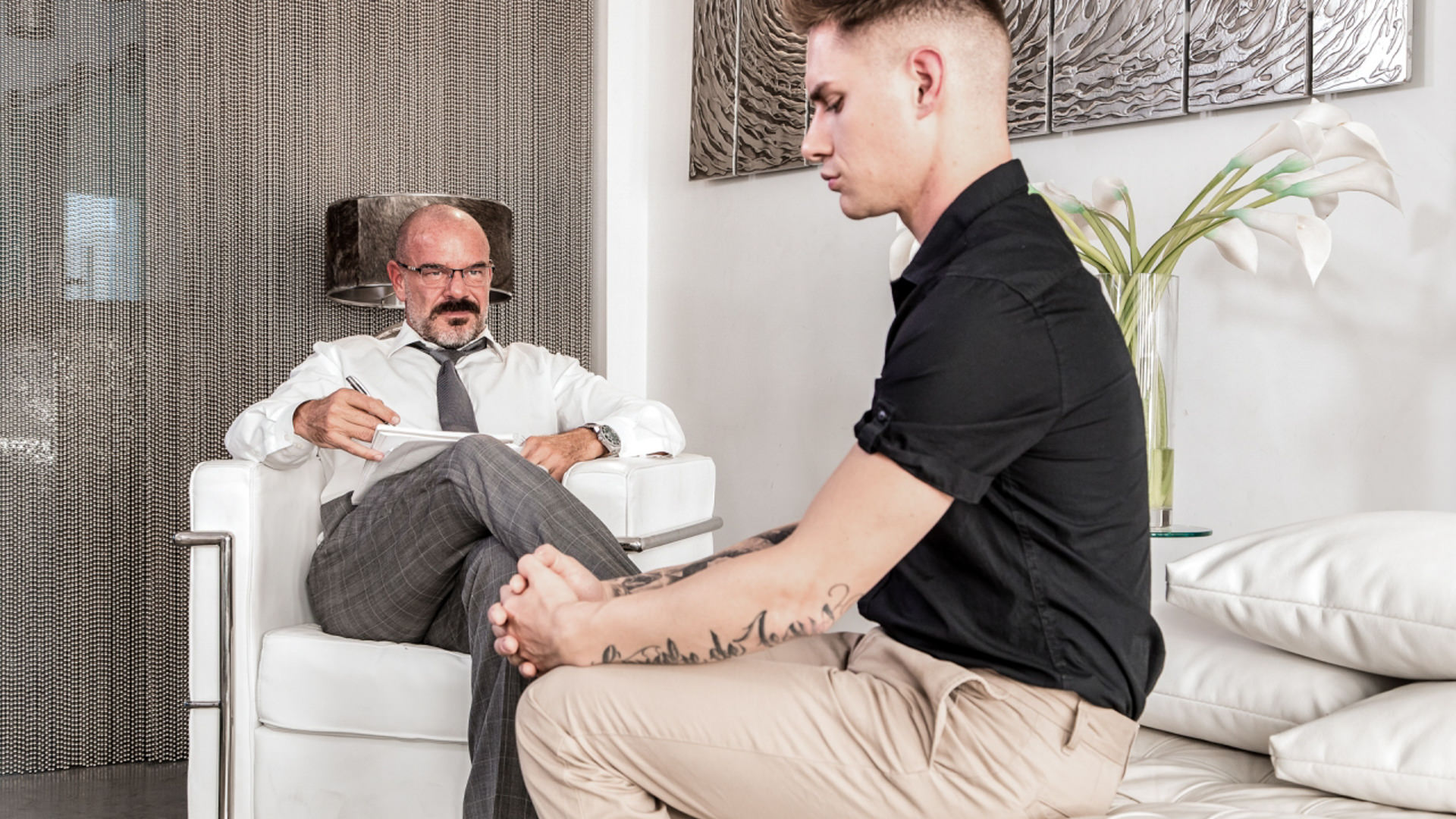 Zak Bishop, thinking he needs to get his head straight, goes to see super daddy therapist Jack Dyer.
After a long mind searching session, probing all of Zak's inner thoughts, Jack decides he needs a little TLC and maybe a little BDC, Big Daddy Cock! Jack Probes every inch with his bearded face hairy cock and big juicy ass. After the session, Zak is definitely cured…Join them!
Zak Bishop gay porn scenes at Hothouse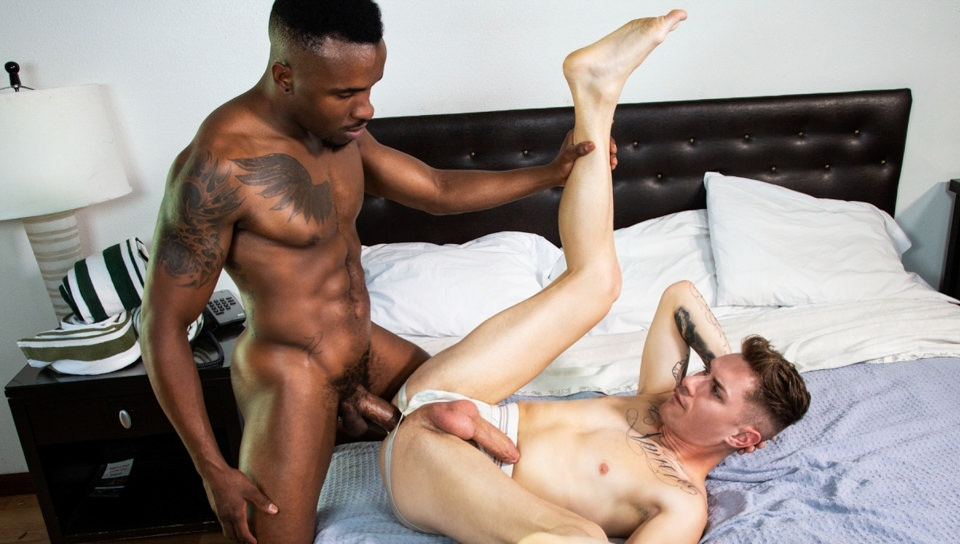 It's a beautiful sunny day and Pheonix Fellington is relaxing on the grass when he decides to go for a walk.
Along the way, he spots an open door with Zak Bishop lying in bed, naked with his ass in the air.
Pheonix can't resist such a sweet ass just begging to be fucked, and quickly gets to work rimming the horny hunk.
The taste of Zak's ass makes Pheonix rock hard and ready to plow.
Pheonix slides his raw monster deep into the panting Zak and goes balls deep bareback making Zak moan as he takes every thick Pheonix has to offer.
Pheonix wants to see Zak's face as he gets fucked and flips Zak onto his back to plow him even deeper.
Overcome with pleasure, Zak jerks his cock while getting fucked, and shoots his load all over his stomach.
Pheonix continues to fuck Zak until he can no longer hold off and pulls out to shoot his pent-up load all over Zak's muscled-up body.
Pheonix loves the sight of Zak covered in jizz and finishes off by scooping up their cum and ramming it into Zak's freshly fucked hole with his still-stiff cock…Join them!
Zak Bishop gay porn scenes at Falcon Studios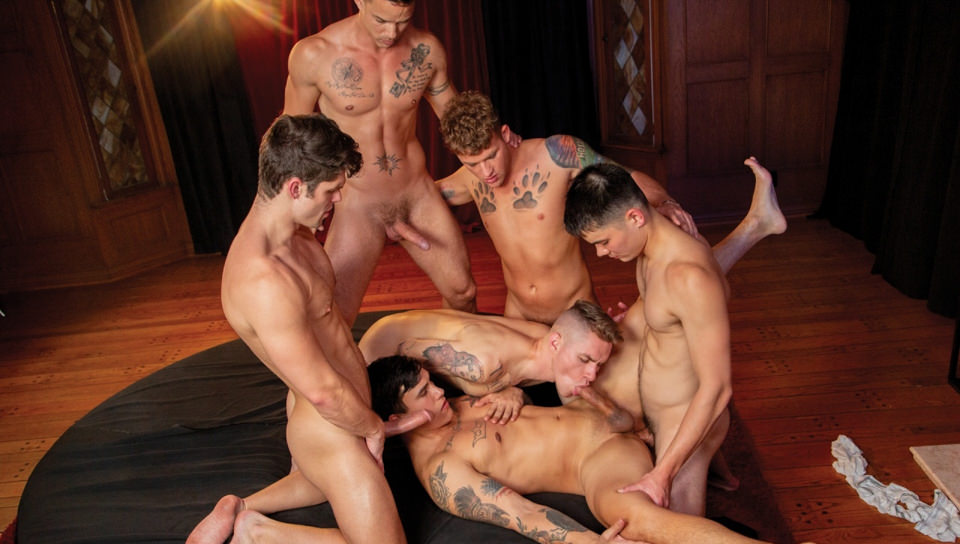 On the night of the Final hazing ceremony at the fraternity, 'The Pledge' has been made. Whoever gets through the ceremony will be initiated into the brotherhood. The ceremony starts after Devin Franco reveals the ultimate betrayal from one of the brothers that puts Trevor Miller into a submissive position.
The rest of the fraternity goes along with the turn of events, and soon the group is naked and going wild with blowjobs shared all around the room. As the initiation continues, the cock sucking quickly turns into rimming and bareback fucking. Devin is the first to make his move and rams his dick deep into Trevor's ass.
The entire brotherhood lines up to teach Trevor a well-deserved lesson and every single dick in the room ends up in one of Trevor's holes. After Devin has his way, Colton Reece gets to have his turn on Trevor's hole as Zak Bishop jumps in to suck more cock. Brandon Wilde is up next and jumps in to get his dick wet before surrendering to Nic Sahara's desires to be the next in line.
After all five frat studs have their way inside Trevor's tight body, the guys are ready to finish the hazing. Colton is the first to blow his load all over Trevor's face and chest. One-by-one, each of the guys cover Trevor with jizz as Devin keeps pounding a raw rhythm to his ass.
After all the guys blow their loads, Devin pulls out to deliver the last shot, leaving Trevor dripping with cum. After the humiliating power play by Devin, will Trevor be allowed to stay in the fraternity, or will the renewed bonding of a frat orgy be enough to save his position in the brotherhood?…Join them!
Zak Bishop gay porn scenes at Next Door Buddies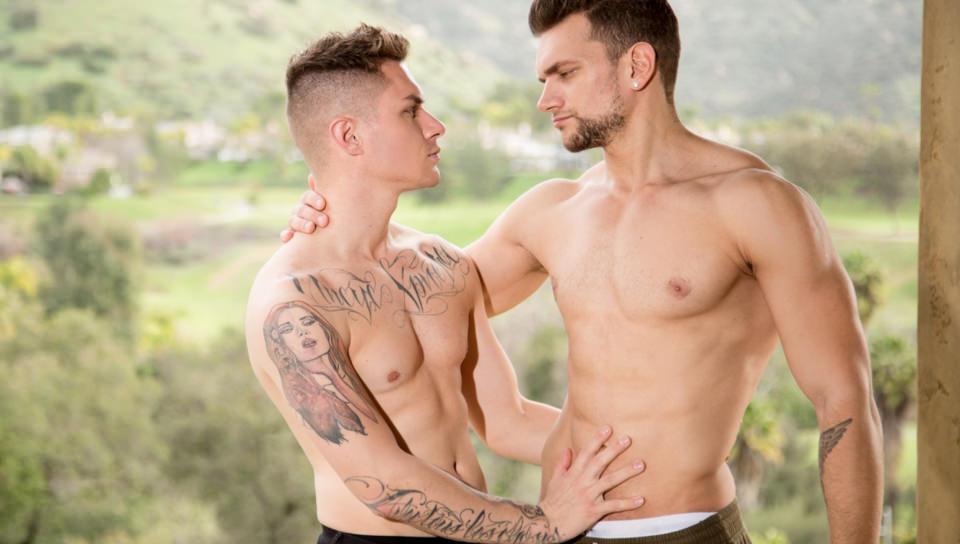 With his arms chest and abs all looking as if they were cut from marble, newbie Adonis Cole is aptly named, and scene partner Zak Bishop is positively giddy about the pairing.
Zak can't wait to find out if Adonis is has tender and forceful as his potential suggests, and while he's impressed with Adonis' physique, the main muscle he's concerned with is in between Adonis' legs.
Luckily for him, Adonis is the full package, and the heat he's packing is enough to convince Zak he's bedding down with a Greek God. Bet he won't be disappointed…Join them!
Zak Bishop gay porn scenes at Next Door Studios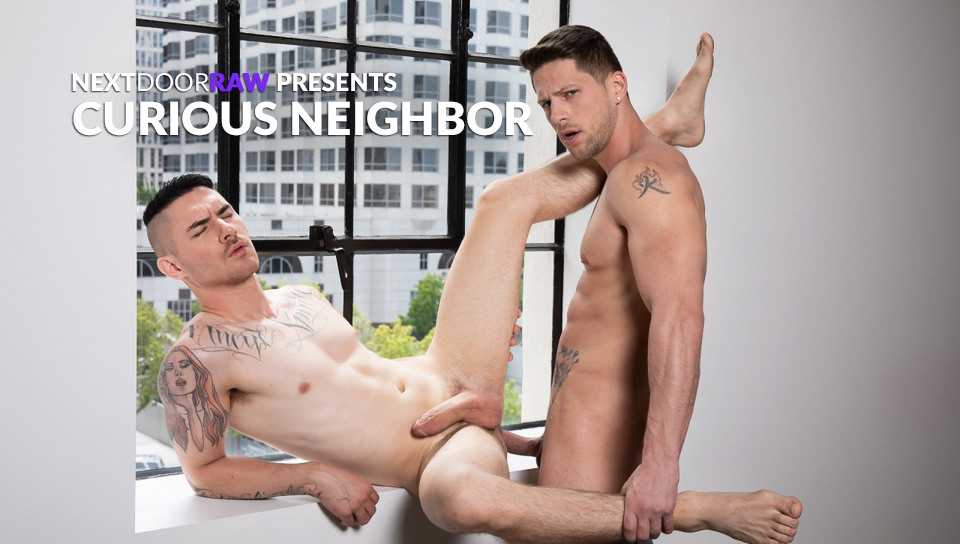 Roman Todd has a curious feeling about the new neighbor, Zak Bishop. Zak thinks Roman is hot but he's had his share of curious straight guys before, and it's always left him unsatisfied.
'They want you to suck them off and they won't kiss,' he tells Roman, 'then they never call you back.'Roman kisses Zak and tells him he'll call him back.
Zak isn't that convinced, so Roman kisses his way down Zak's body and begins to suck his dick, slowly working the shaft with his tongue before downing it to the base.
Zak has to admit that Roman sure seems to be able to suck a good cock for a guy who is only 'curious' but when Roman flips him over and begins to eat his ass, Zak becomes more and more convinced that Roman is a lot more than curious.
He goes with as Roman tongues his hole, telling Roman to fuck him hard. Roman slides his dick into Zak's ass and long dicks him slowly, watching his cock go in and out of Zak's hole. Zak asks him if his girlfriend lets Roman fuck her in the ass and Roman laughs, picking up the pace and fucking Zak harder.
Zak moans his approval before flipping Roman over and climbing aboard. He lets Roman fuck him all over the bed, before Roman moves him over to the window.
Zak shoots his load as Roman fucks him in the window, spraying it all over himself as Roman pulls out and does the same, blasting Zak's body with his first gay load in front of the whole city.
Zak smiles and thinks, 'That's some cumming out'…Join them!
As Zak Bishop enters the room he shares with his step-brother, he finds Asher Devin in a mild state of anxious panic. It seems Asher is overly preoccupied with dick size, and whether or not he measures up. Zak tells him he's probably fine, but if he's that worried he should just measure it.
Asher seems incredulous, so Zak helps him out, grabbing him by the shaft and stretching Asher's cock to full length. Zak grips Asher's member by the base and feels him get harder. Asher's measurements are impressive, but now Zak decides to manipulate the situation to his benefit, asking Asher if he's sure he's got the stamina.
Asher seems confused, so Zak leads the way, explaining to Asher that having a big cock and knowing how to use it are two separate things. Zak tells Asher he should practice, and since there's no one else around, Zak volunteers to help his brother out, sucking him off until Asher is good and hard enough to give put his fucking skills to the test.
He immediately proves to be a natural, taking Zak by the waist and pulling him back closer, pounding him from behind as Zak grabs a hold of the bed. Zak mounts Asher and rides him reverse, bouncing his ass up and down on his brother's cock, before they both spit their loads in a steamy, messy exercise of brotherly bonding…Join them!
Republished by Blog Post Promoter