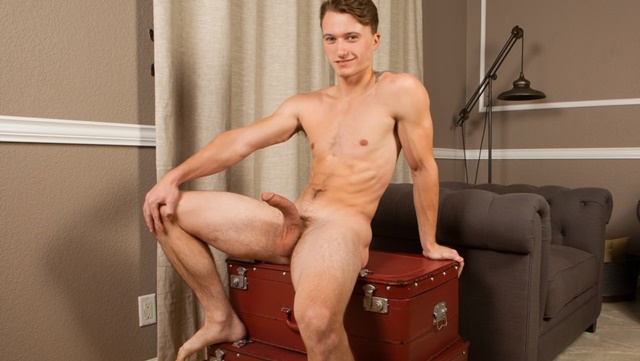 Hair Color: Brown
Sign: Unknown
Eye Color: Brown
Dick Size: 9 inch dick
Height: 5'9″
Cut / Uncut: Cut / Circumcised
Weight: 160lbs
Sexual Positions: Top
Sexual Orientation: Straight
Nationality: American
Darryl scenes at Sean Cody
Porter was really impressed with what Darryl was packing in those shorts and wanted to take a peek at that big dick of his while they were out for a walk.
Darryl was adorably nervous about the whole thing, "I don't know how I feel about doing it out here" Porter teased a bit, "I know how I feel about it."
In the end, they went back to the house to introduce Darryl's "snake" to Porter…let's just say they both got along very well…Join them!
Darryl hasn't had much experience with guys in the past, so what better way to introduce him to the wonderful world of gay sex than to just jump right into it with our favorite muscle bottom? Joey was happy to fill in the position.
Darryl talked a bit about his only experience with one of his soccer buddies, "We were both taking a shower and we jerked each other off. That's the most I've done.
Now, I'm kinda curious about doing more." And more he did. All over Joey's body…Join them!