Peter Lipnik is from Prague. This handsome 18 year old straight guy is a student who enjoys sports, fitness and bodybuilding. What a handsome hunk Peter is and he looks so good as he sits on the sofa for his interview. Then Peter stands and starts to feel over his body.
He removes his tee shirt to show off his beautiful chest. He flexes his big biceps and does some posing. Then he opens his pants and slips a hand inside for a feel. he pushes the pants down and takes them off. Pulling is cock out of his underwear Peter starts to wank it.
As he wanks he keeps feeling his hot body. Then he moves to the sofa and sits, after removing the underwear. That hot body looks so good, with the abs clearly defined, as he keeps wanking his dick. Then Peter lifts his legs which gives a great view of his ass, with the cheeks spread wide to show off his hole.
He reaches for the ass cheeks, spreading them further as we enjoy that hole. To heighten our enjoyment he turns over, onto his knees, and spreads his ass again. Then he sits again and wanks on his beautiful cock until it releases a big, creamy, stream of hot cum.
Hair Color: Brown
Sign: Taurus
Eye Color: Brown
Dick Size: 6.3 inch dick / 16 cms
Height: 5'9″ / 176 cms
Cut / Uncut: Cut / Circumcised
Weight: 187 lbs / 85 kg
Sexual Positions: Versatile
Sexual Orientation:
Nationality: Czech
Peter Lipnik scenes at William Higgins
Igor Galek's screen test see him joined by Peter Lipnik. They sit on the bed and chat for a while, to find out a little about Igor. Then Peter reaches and starts to feel Igor. He kisses him too. He opens Igor's jeans and takes out his cock.
Then Peter removes his tee shirt and begins wanking Igor's cock. They keep up the kissing too. Peter kisses Igor's chest and then starts to suck his cock as well. As he sucks the cock it begins to swell in Peter's mouth. Soon it is rock hard from the sucking and Peter wanks and licks it.
Then Peter removes his shorts to release his own stiff cock. he lays on the bed and raises his legs as Igor slides his big cock into the waiting ass. The big cock goes deep into Peter's ass and starts fucking. Peter takes hold of his own cock and wanks it as Igor's fucking speeds up.
The big cock pounds into Peter's tight hole as he continues wanking himself. Then Peter moves onto his knees, with Igor behind him. Igor's cock slides back into Peter's hot hole and fucks him some more. The guys move into spoon position with Igor's rock hard cock deep in Peter's ass.
Peter still wanks himself as Igor stretches his hot hole. Then Peter's wanking comes to a climax as he shoots his hot cum onto his belly. Igor continues to fuck that sexy ass, going harder and deeper until he is ready to blow his load too.
Then he pulls out and wanks his cock until it dumps its' load too…Join them!
Peter Lipnik scenes at Maskurbate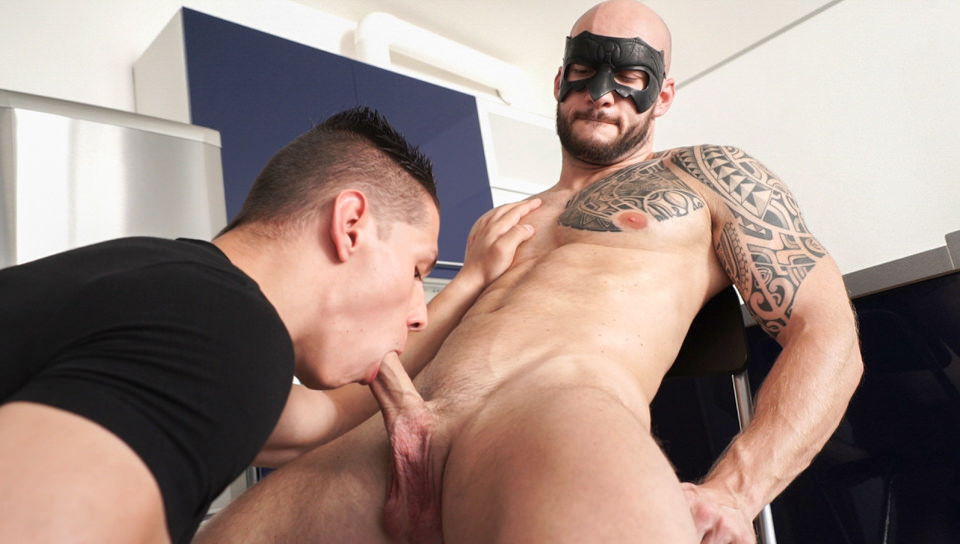 Peter Lipnik came to David Boss' new apartment to collect his first rent. Unfortunately David had to use part of the money for car repair, so he asked Peter for an extension.
Peter is a very understanding landlord and accepts to give him a few more days in exchange for a little favor. Peter saw David's solo on Maskurbate and wants him to put the mask on while he worships his body and sucks his straight cock…Join them!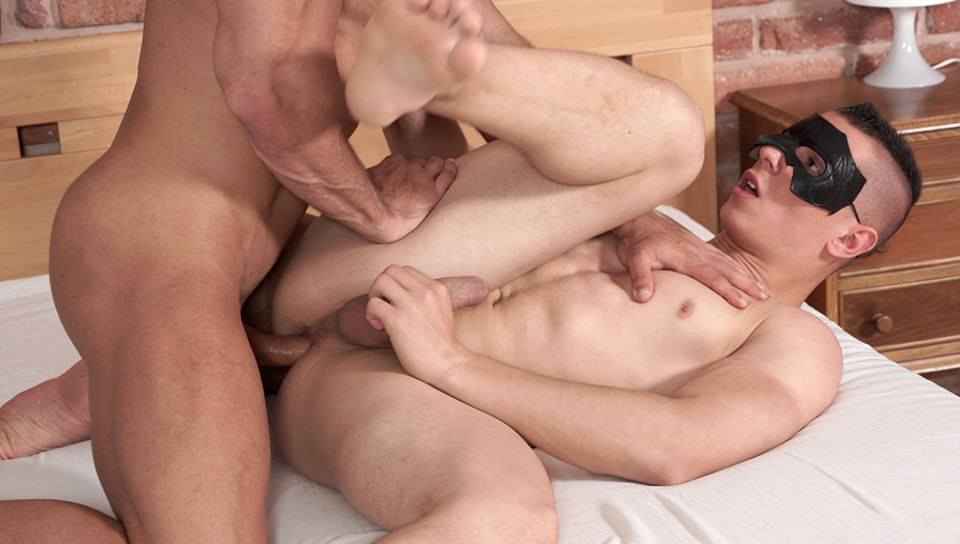 Ever since Peter Lipnik made his debut on Maskurbate, everybody wants him. Thomas Friedl does too but knows he has to come up with a good plan. He found the HypnoMask at a friend's apartment and after trying it himself, he decides to use it on Peter. Poor Peter is in for quite a ride. Get ready for some bareback action at its best…Join them!
A mad scientist is looking for a the perfect sperm donor so he can create a sex machine superhero. From a very young age, Peter Lipnik had a higher sex drive than normal, which made him the perfect candidate. Every male and female he encountered had to have sex with him and he didn't disappoint anyone. Scientist Dick Knowles knew Peter was the One. Here's how he got his hands on the Ultimate Sperm…Join him!
Republished by Blog Post Promoter