Hair Color: Blond
Sign: Unknown
Eye Color: Brown
Dick Size: 8 inch dick
Height: 5'9″
Cut / Uncut: Cut / Circumcised
Weight: 165lbs
Sexual Positions: Versatile
Ryan Russell scenes at Next Door Ebony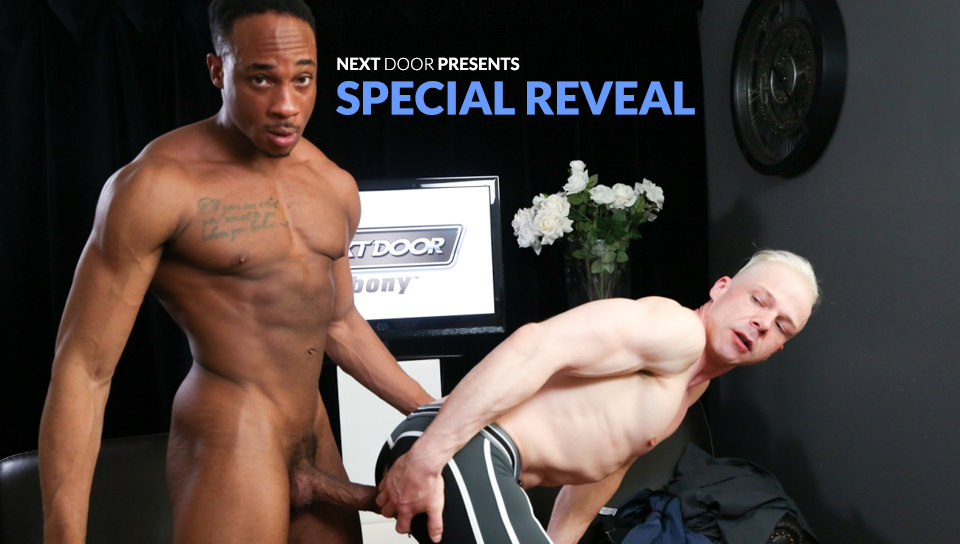 With special guest Trent King on hand to model a selection from Jockstrap Central, show host Ryan Russell is in hog heaven, especially when Trent removes his suit to reveal his favorite jockstrap, a little red and black number that can barely hold his meaty member at bay.
Ryan wastes no time downing Trent's cock, giving it a personal test drive as he deep throats the mamba in front of him. Trent is rock hard and ready to pound Ryan's sweet white ass, bending him over and shoving his cock deep inside Ryan's hole.
Trent pounds Ryan like he's never been pounded before before letting him take a ride on the pony express. Ryan bounces and grinds on Trent, but then begs to be on his back as Trent finishes him off.
Trent does so willingly, spreading Ryan's legs and giving him the business as Ryan spits his load all over his chest. Cum covered, he sucks Trent off and takes his a load to his face, as Trent unleashes all over him.
Once he cleans himself off, Ryan congratulates Trent on being the best guest the show has ever had, and swears to bring him back on sooner rather than later…Join them!