All gay porn videos and gay porn pics of Axel Kane.
Hair Color: Black
Sign: Unknown
Eye Color: Brown
Dick Size: 8-inch dick
Height: 5'9″
Cut / Uncut: Cut / Circumcised
Weight: 165lbs
Sexual Positions: Versatile
Axel Kane gay porn scenes at Men
Axel Kane is on his weekly video call with his mom, she's always complaining about this or that minor shit.
Normally Axel gets frustrated with her constant gripes but today he's practically ignoring her as unseen below the desk his boyfriend Johnny Bandera is sucking his big cock.
Once the call is over Axel presses Johnny's head down hard so his dick chokes him to the back of his throat. He then has the bottom get on the bed on all fours so he can see his tight little hole and fuck him doggy style.
The hottie top fucks Johnny's tight ass in mish and gives him a huge cum facial, and Johnny wanks off till he shoots so far he nearly gives himself a second one…Join them!
Axel Kane gay porn scenes at Broke Straight Boys
Ari Nucci has no reservations and is ready to take on whatever we throw at him, so we'll see what Axel Kane will bring today.
Lying on the bed, Ari hands his over the edge and lets Axel face fuck him, that cock down Ari's throat as he pushes it deeper and gets harder between his lips as Ari sucks it good.
Ari turns onto his back and bares his ass to Axel, letting him penetrate him with his bareback dick and fuck him hard and fast, barely giving Ari a chance to warm up to that fat cock in his ass.
Ari gets off the bed and bends over, leaning against the wall for support as Axel gets behind him again and fucks him so hard, driving his raw cock deeper and faster as Ari moans and takes that dick, letting Axel dominate him.
The more of that sweet ass that Axel gets the more he wants, balls deep inside Ari he takes him from behind, getting Ari on his knees and wrapping a hand around Ari's throat as he pounds him.
Returning to the bed, Ari lets Axel destroy his ass with that thick cock until Axel pulls out to unload on Ari's ass cheek, joining him on the bed as he watches Ari stroke out his cum and gets a quick taste of that hot jizz…Join them!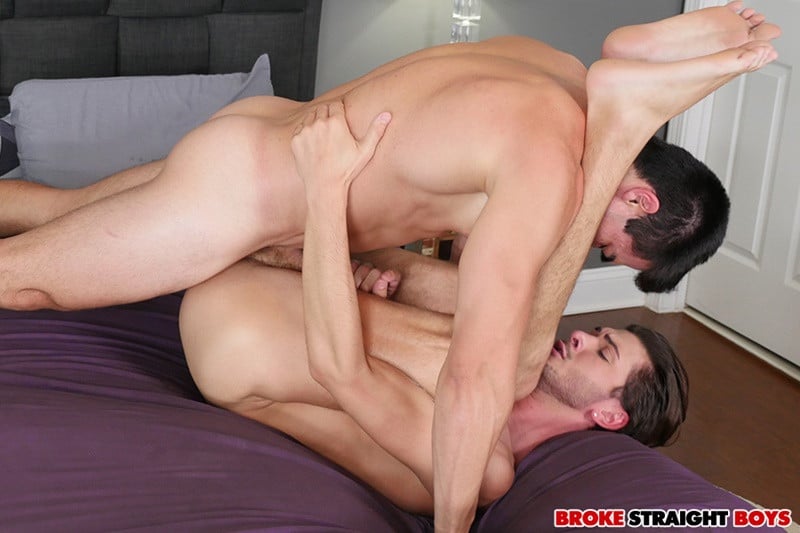 Axel Kane and Justin Dean look very sexy together, and it only gets hotter once they start making out, Justin kissing Axel deeply before planting kisses all the way down Axel's chest to his big cock.
Taking that dick in his mouth, Justin sucks it, feeling it grow harder on his tongue as his pulls his lips up and down that shaft. Justin pauses to undress himself, joining Axel on the bed again and giving him a quick massage, running his hands over Axel's thick muscles before leaning in to capture Axel's cock in his mouth again.
Axel reaches around to finger Justin's ass as he gets sucked off, but when Axel's throbbing dick is ready for ass he pulls Justin toward him and pierces his hole with his bareback cock.
Placing a few smacks on Justin's ass, he drives his cock into it, fucking him hard as he climbs onto the bed and holds himself over Justin, filling him up with his prick as he pounds into him.
Justin takes every inch of that hard dick, playing with himself while he gets barebacked until he cums all over himself and lets Axel feed it to him.
Axel gets a few more deep thrusts into Justin's tight ass before pulling out and shooting his load across Justin…Join them!
Axel Kane gay porn scenes at Next Door Male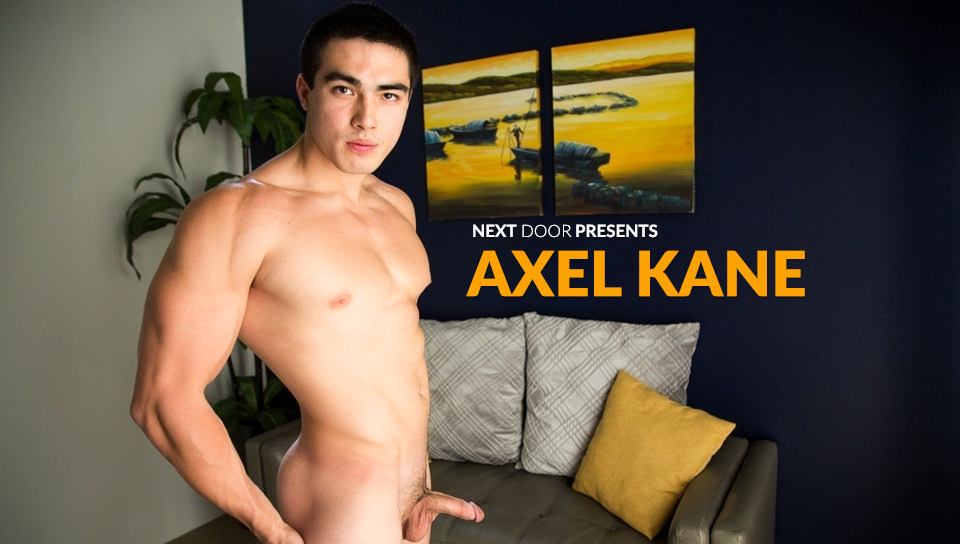 Axel Kane is a corrections officer who is ready to show off his nightstick. His job is to keep things cool, but Axel is ready to lose control and heat things up, as he shows off his chiseled physique and his meaty cock.
He invites you to join him in his first scene as he slowly works his chest and rubs himself into a frenzy, showing off his cock before stroking it to a messy finish.
Alex's inhibitions melt away in front of the camera as he explores his sensual male side, and he's inviting you to ride along with him…Join him!
Axel Kane gay porn scenes at Next Door Buddies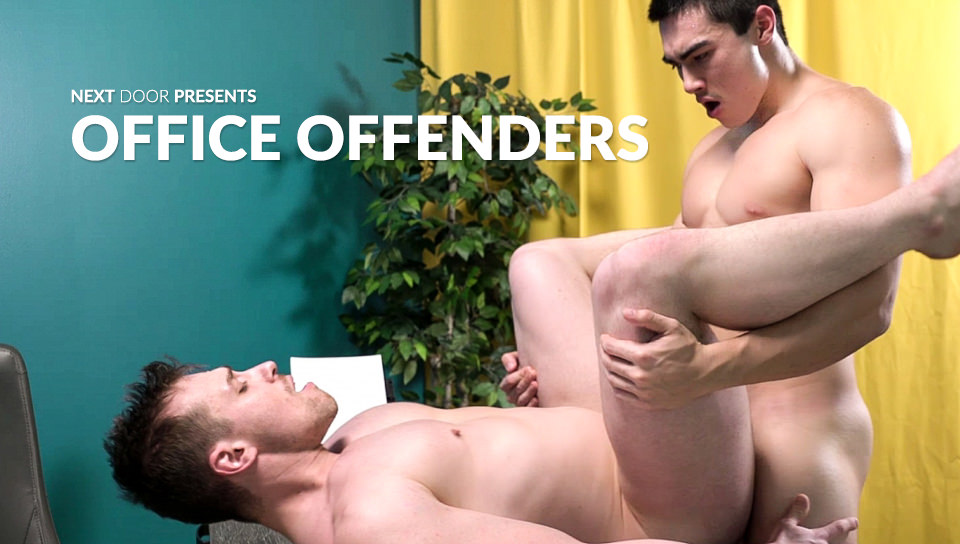 Blake Hunter is a good employee but his private life has seeped into his professional environment, and boss man Axel Kane has hard proof that Blake has been fucking on the job.
Blake is mortified at the thought of losing his job, but luckily Axel likes what he sees in Blake, and so he gives Blake a chance to 'take the fall' for his work transgression.
Blake is willing and ready to do as Axel tells him, falling to his knees and taking Axel's cock into his mouth, deep throating it and gagging on it as Axel begins to take off his shirt.
Blake gets his boss' cock nice and hard when Axel bends him over the desk. Blake isn't certain what will happen next but as he feels Axel's cock slide into his raw hole, he closes his eyes and enjoys the ride.
Alex pounds him from behind, fucking Blake's bubble butt bareback, watching his throbbing head go in and out of Blake. He flips him over and spreads his legs wide, fucking Blake until he's ready to cum.
He pulls out and tells Blake to get back on his knees, unleashing his workload all over Blake's face as Blake strokes himself clean, jizzing all over the carpet.
Axel tells him to clean up the mess and get back to work, secretly hoping Blake will have to be 'reprimanded' again soon…Join them!