All gay porn videos and gay porn pics of Jett Rink.
Hair Color: Blonde Dyed Brown
Sign: Unknown
Eye Color: Brown
Dick Size: 7.5 inch dick
Height: 6'0″
Cut / Uncut: Cut / Circumcised
Weight: 175lbs
Sexual Positions: Versatile
Jett Rink gay porn scenes at Icon Male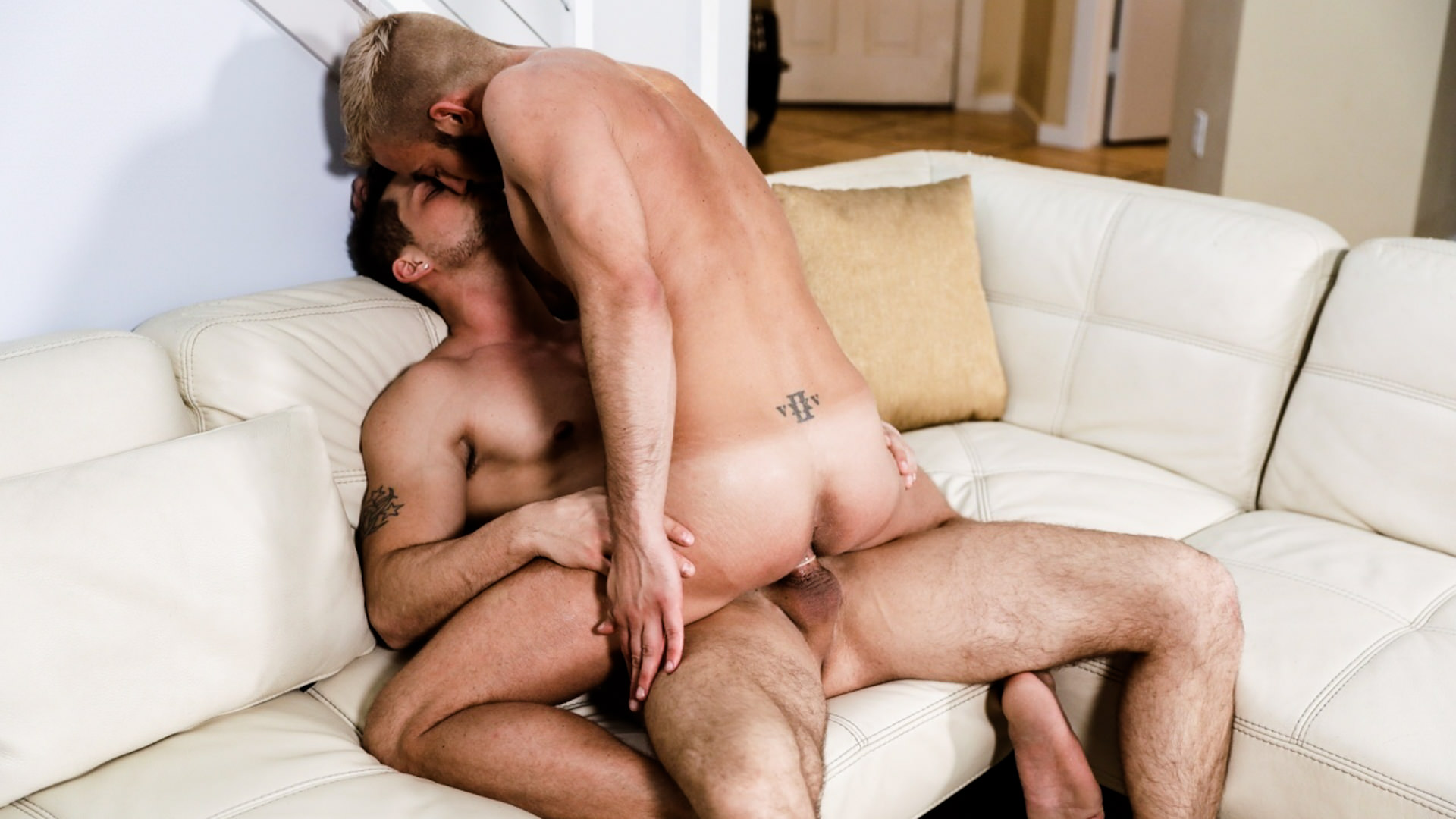 Roommates Jett Rink and Michael Roman, talk about that secret kiss that they shared five years ago. Realizing they have unfinished business that needs to be handled. An innocent kiss turns into deep fucking on the couch sometimes you have to have what you have been craving for years….Join them!
Jett Rink gay porn scenes at Raging Stallion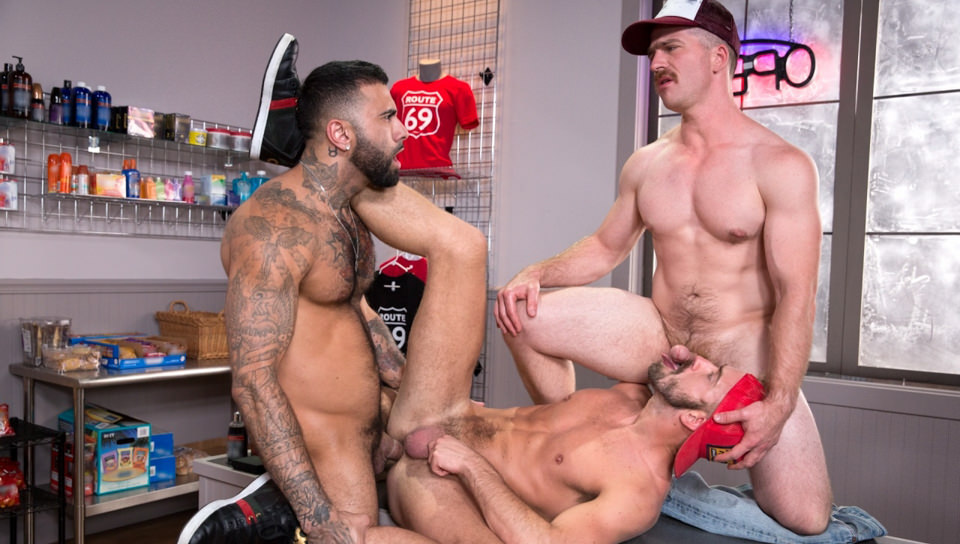 Just as Rikk York and Nate Stetson are finishing blowing each other, Jett Rink walks in. He's been waiting for his buddy Nate outside for 20 minutes. When Jett finds Rikk and Nate naked and full of cum, he's slightly annoyed.
The two studs make it up to Jett by getting him out of his pants and shirt and licking his toned body and hung trimmed cock. Rikk works on Jett's meat as Nate pulls up the rear and rims Jett's tight ass.
This trio doesn't waste a minute getting down to business and after lubing Jett up with his tongue, Nate bends him over and slides his big cock deep inside his buddy. Jett gets spit roasted with a dick in each hole.
Rikk wants to feel the inside of Jett's asshole and takes his position over the hunk next to the cash register. Rikk plows away until he begs to get his own hole filled.
Nate takes over and shoves his cock inside Rikk's big hairy ass. He pumps away with one goal in mind and gets what he wants when Rikk and Jett lick up his load and snowball the fresh load in their mouths.
Rikk and Jett are soon to follow and with the taste of Nate still in their mouths, they swab the floor with buckets of cum that Rikk will most likely have to clean up later…Join them!
Jett Rink gay porn scenes at Extra Big Dicks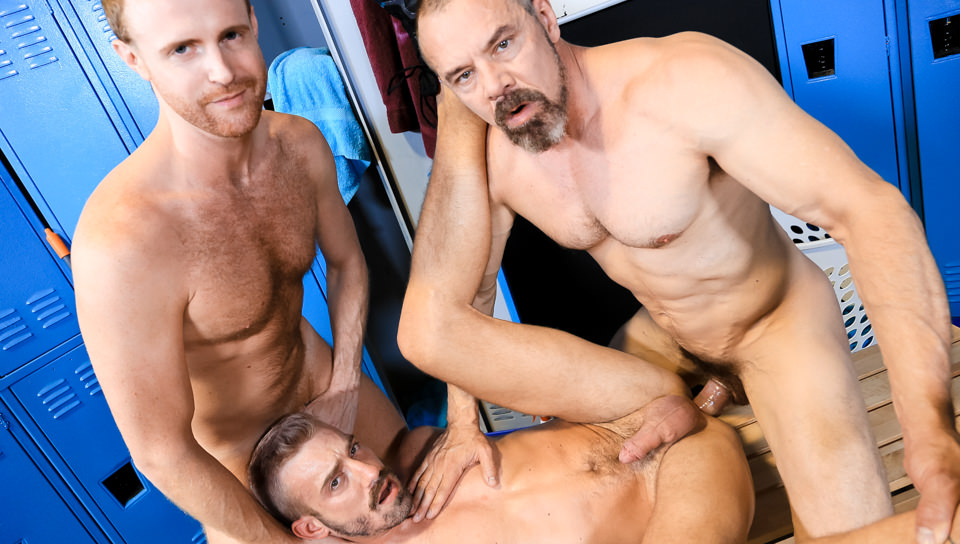 Jett Rink and Jack Gunther are both custodian's and they are tasked with cleaning up the athletic locker room.
They are talking about the coach and the fact that he has a large bulge in his shorts all the time and wondering how big his cock might be.
Just then, Coach Max Sargent walks in on them. He has an obvious erection in his shorts and both guys notice and laugh.
Max then gets bossy with them and pulls it out and both guys start playing with his huge fat cock and sucking him.
They both struggle to try and take his cock all the way for a while before Max decides he wants to fuck them.
He fucks Jack first in a couple positions and then Jett.
Max shoots his load first and then both guys jack of and cum on Max…Join them!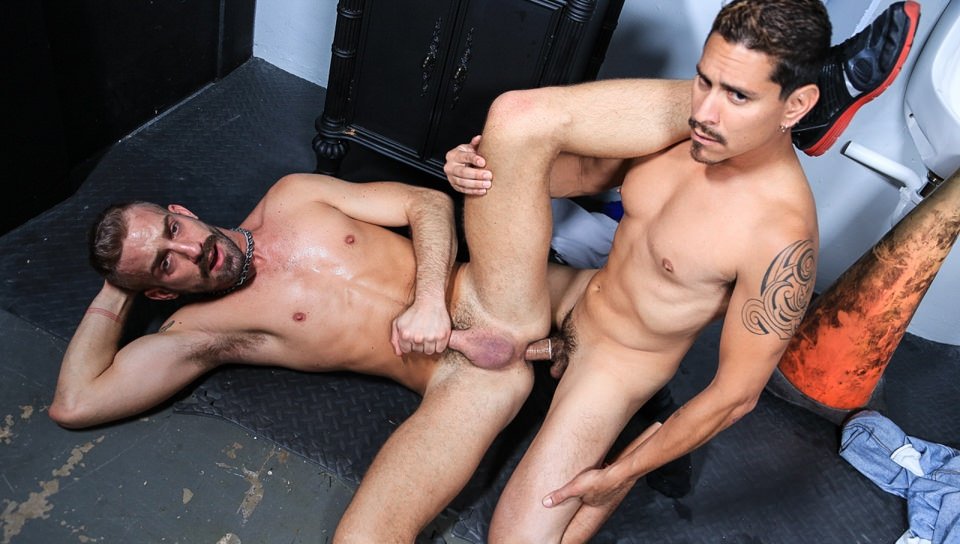 Lex Sabre is in the public restroom stroking his big cock and watching porn on his phone in hopes of someone coming to service him via the glory hole. Jett Rink comes into the restroom and discovers the urinal is out of order, but he then sees the glory hole in the stall and discovers a huge cock on the other side.
He motions for the big cock and Lex puts it through the hole. Jett services his cock with his mouth, tongue, and throat. He then asks Lex to come out and join him where he continues to service Lex's massive cock with his mouth.
Lex then lies on his back and Jett rides his huge thick uncut cock. Lex then flips him onto his back and fucks him until he cums.
Lex pulls out and shoots his cum into Jett's mouth and face…Join them!
Republished by Blog Post Promoter