All gay porn pics and gay porn videos of Hugh Hunter.
How about a big slice of muscle hunk? Hugh Hunter is as girthy as he is a cheeky sex god! And speaking of girth, holy hell thats a big one. Possibly the thickest cock we've ever had the pleasure to shoot.
Of course that's not the only thing that's supremely thick, just look at that body and arse. Hugh really is true muscle lovers heaven. Beside the very many impressive physical points he's an incredibly warm and sweet gentleman with a smile that will melt your heart and make you instantly hard. HotJocks just got a lot hotter.
Hair Color: Brown
Sign: Unknown
Eye Color: Brown
Dick Size: 8 inch dick
Height: 5'9″
Cut / Uncut: Cut / Circumcised
Weight: 165lbs
Sexual Positions: Versatile
Hugh Hunter scenes at Bareback That Hole
A song from a Broadway musical claims "there ain't nothing in the world like a big black man." We'd have to agree. More importantly, Hugh Hunter also agrees.
The tattooed muscle hunk daddy is paired with bald and tattooed Leo Donato, who slobbers all over the white man's fat cock and slurps on his cum-laden pink balls. After worshiping Hugh's cock and balls, Leo spins him around and devours the hairy ass presented.
Leo makes a meal out of the scruffy hunk, from the pink puckered starburst to Hugh's cock and balls, before teasing him by rubbing the length of his big, fat, engorged cock against Hugh's ass.
The two switch and Leo ends up on his back, ass up in the air, with Hugh rimming and tongue fucking his twitchy brown hole as if he were eating out pussy. Hugh clearly knows what he's doing as Leo gets lost in pleasure, moaning and sighing and adding a little something extra as he talks dirty in Spanish.
The way Hugh eats out Leo will set your tongue to wagging and make your mouth water, especially as Leo keeps muttering, enticing Hugh to continue his expert rimming.
Hugh slides that fat slab balls deep inside Leo and starts bareback fucking his sweet brown ass, sending Leo into even more Spanish dirty talk. The two soon switch it up, flip fucking bareback, with Hugh on his back, legs spread wide to take the full, raw onslaught.
In the end, after they've blown big juicy loads of jizz, they let us know EXACTLY how the felt during their scene…Join them!
Hugh Hunter scenes at Naked Sword
Greedy-ass bottoms never want one big dick; they need two big dicks at the very least. And that's just what they get in Dark Alley's Tag Team Breeders, a collection of five scenes featuring dirty sluts who want their asses plowed by two sexy, sweaty men and their huge cocks all in one sitting. Starring: Adam Russo, Cutler X, Dolf Dietrich, Dylan Hyde, Hugh Hunter, Jackson Fillmore, Justin Case, Leon Fox, Mario Cruz, Matt Stevens, Max Cameron, Owen Hawk, Sean Duran, Simon Santana.…Join them!
Hugh Hunter scenes at Dominic Ford
Real-life husbands Hugh Hunter and Dolf Dietrich visited me on Fire Island and couldn't wait to work out in my gym. But almost immediately they started fucking. While they have appeared together before, Hugh has never fucked Dolf in a scene before! Watch as these two husbands go at it raw…Join them!
Hugh Hunter scenes at Icon Male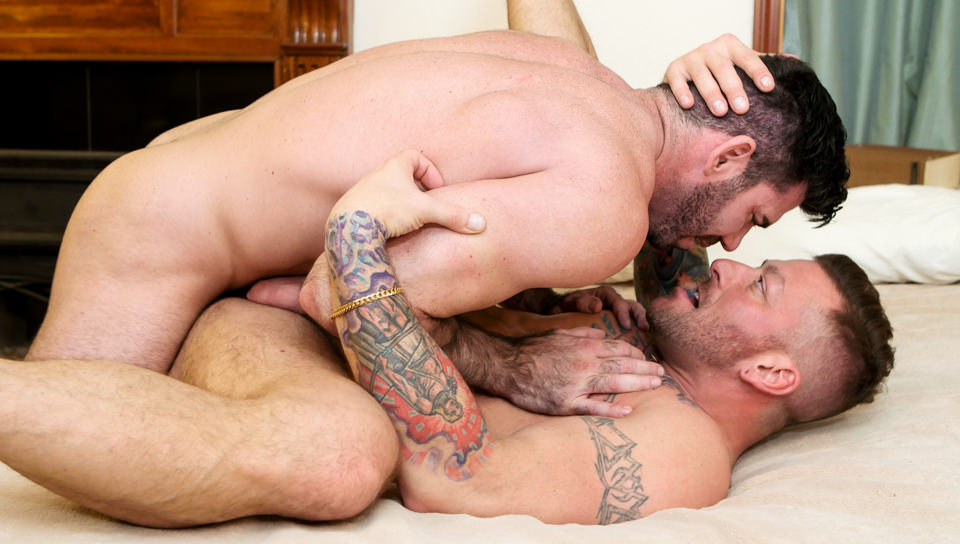 Older, muscular Daddies Hugh Hunter and Billy Santoro seek solace in each other's rock hard bodies and Hugh's massive monster cock makes hairy, hot Billy forget about the twink who broke his heart…Join them!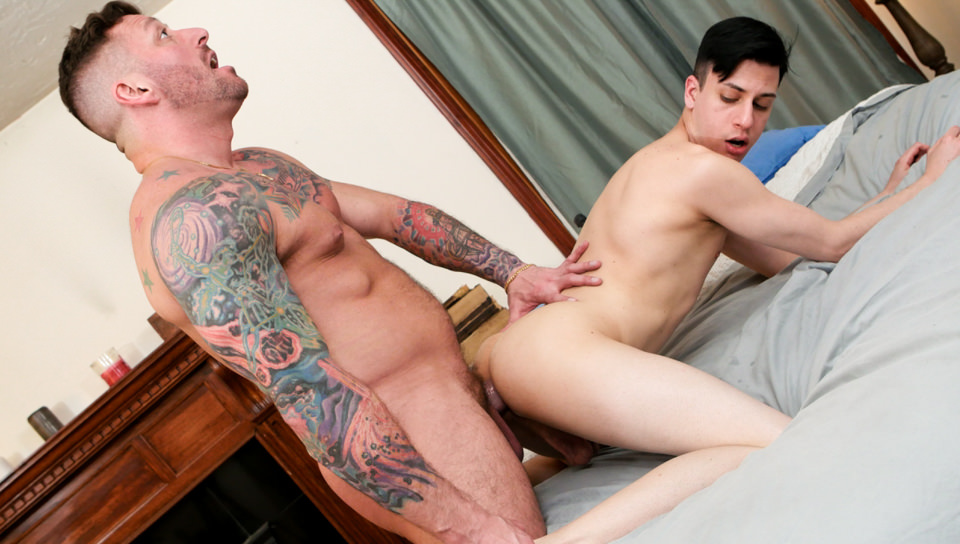 Sexy twink Shane Omen seduces Daddy Hugh Hunter who fills him up with his monster cock until the young teen is screaming with pleasure and pain…Join them!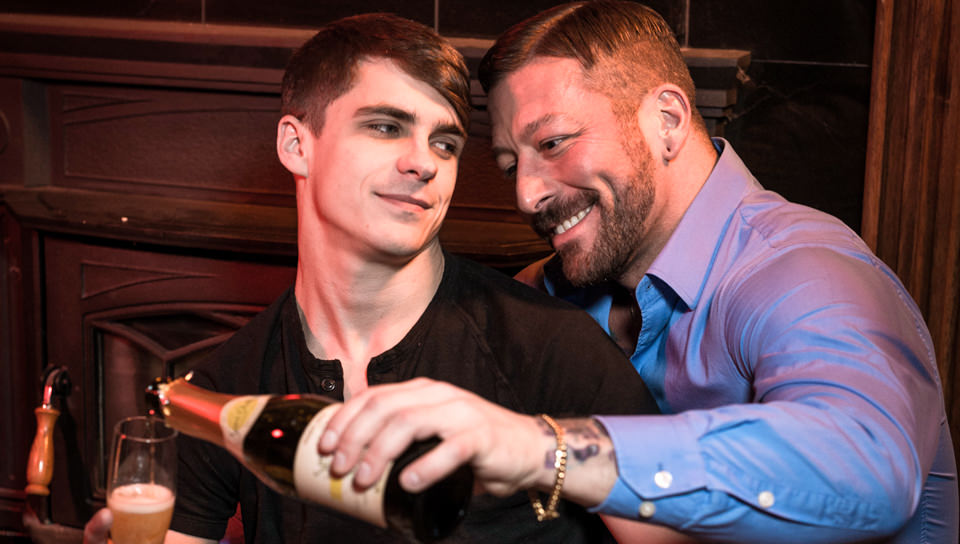 After being ditched by unfaithful lovers, Kory Huston and Hugh Hunter find comfort in each other. They begin joking around with whip cream which leads to them licking it off each other's bodies.
Before they know it, they're all over each other sucking cocks and fucking hardcore on the couch. Misery loves company but revenge is so much sweeter…Join them!
Hugh Hunter scenes at UK Hot Jocks
Handsome and studly, Hugh Hunter certainly has a presence in the locker room. He sits down and we chat and laugh, talking about his life in NYC. From our conversation you'll see he has the life of a regular big city dwelling guy, likes to spend time with his man, having fun and going out as well as being cuddled up on the sofa.
Though we know he's no regular guy, he's a smoking hot monolith of a man, with the charisma and sexual prowess to match. Deep breathing and shirt stripping, Hugh gets down to it and get's out his impressive torso. Tweaking his nipples and grabbing his crotch, running his shovel like hands over the tight blue leggings.
Sex is in the air and it's on that hot contorted hair-lip that he pulls when he gets a certain sniff of himself or flexes a particular muscle, you know it's good. Down to a multi coloured jock he bends over exposing his hugely impressive huge ass and stuffs a few fingers up there, groaning deeply as he does.
Putting on a muscle pumping, thick cocked wanking, jock strap sniffing display of hot manliness. Getting on the floor his whole body tenses up, reaching the point of no return and busting a big load…Join him!
Republished by Blog Post Promoter