All gay porn videos and gay porn pics of Remy Cruze.
Hair Color: Black
Sign: Unknown
Eye Color: Brown
Dick Size: 8 inch dick
Height: 6′
Cut / Uncut: Cut / Circumcised
Weight: 165lbs
Sexual Positions: Versatile
Remy Cruze gay porn scenes at Falcon Studios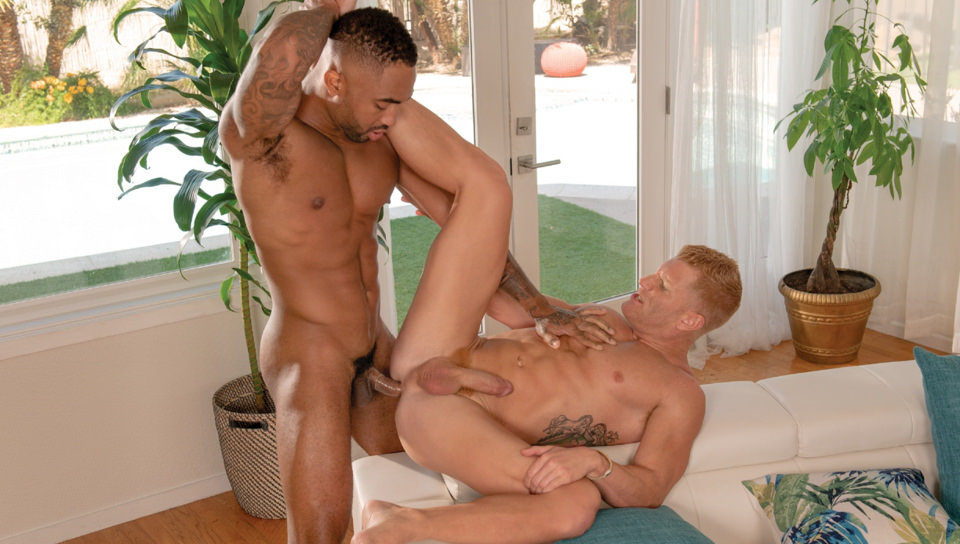 Remy Cruze is enjoying a quick dip in the pool before going inside to find a sleeping Johnny V in the sunroom. Remy swirls around Johnny's nipple once with his tongue to wake up the jacked stud.
Johnny V comes to right away and starts kissing all over Remy's body. It's not long before Johnny makes his way down to Remy's briefs and pulls them down to suck Remy's giant cock.
Remy feeds Johnny his cock until Johnny is left gagging and begging for more. Remy returns the favor when he bends Johnny over and plants his tongue in the center of Johnny's crack. Remy licks from crack to taint, making sure to taste all of Johnny's fine ass.
At first, Remy teases Johnny's hole by pressing his cock against it before getting on his back so Johnny can ride his fat pole with abandon. Remy switches it up when he puts Johnny on the floor, and pile drives his asshole.
When that's not enough for Johnny, Remy picks him up and puts him on top of the couch to fuck him deep until Johnny explodes all over his washboard abs. Johnny lays next to his worked up top and gets down by his cock to receive his load straight to the face.
After Johnny takes some in his mouth, the two finish with a cummy kiss…Join them!
Remy Cruze gay porn scenes at Hothouse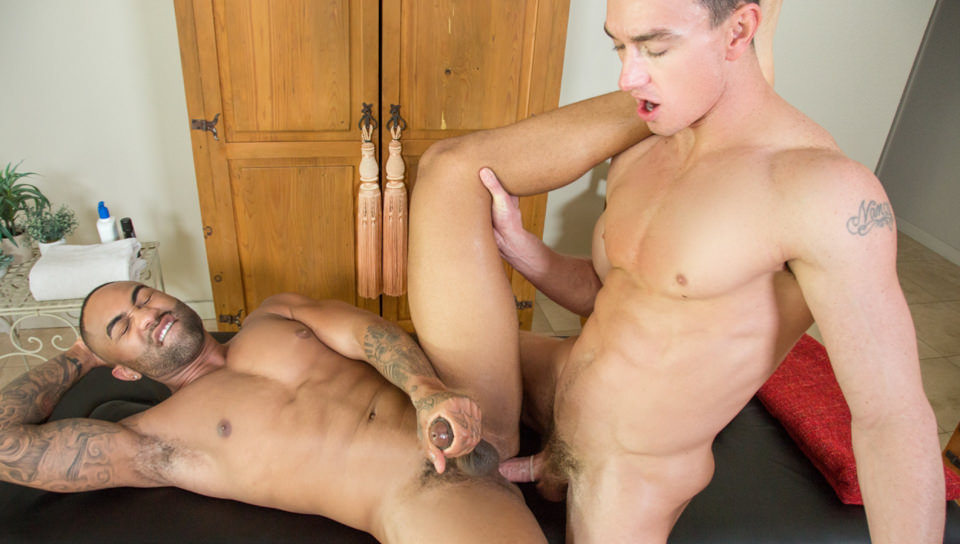 Remy Cruz is sore from his intense swim routine and seeks the help of sports therapist, Cade Maddox. Remy hops on the massage table and Cade gets to work on an alternative healing method by going in through Remy's fuckable asshole.
He shoves his tongue deep inside the muscular swimmers backend until both of them have raging boners. Cade can't help but to take a taste of Remy's giant cock and as he does, Remy feels the need to do the same.
The therapy seems to be working and after taking Cade's giant cock down his throat, Remy is ready to take it deep in his ass. He eagerly bends over the massage table and waits for Cade to enter his hole.
Cade slides easily inside and pumps away on Remy's tight ass until he's ready to bust a nut. Cade pulls out and positions himself in front of Remy's mouth and drains his balls all over Remy's begging face.
With Remy covered in his load, Cade leans over and sucks Remy's cock until Remy explodes in his mouth. Cade takes the mouthful of cum, and feeds it back to Remy with a passionate, jizz-filled kiss…Join them!