All gay porn videos and gay porn pics of Hoss Kado.
Hair Color: Brown
Sign: Unknown
Eye Color: Brown
Dick Size: 8 inch dick
Height: 5'9″
Cut / Uncut: Cut / Circumcised
Weight: 165lbs
Sexual Positions: Versatile
Hoss Kado gay porn scenes at Next Door Studios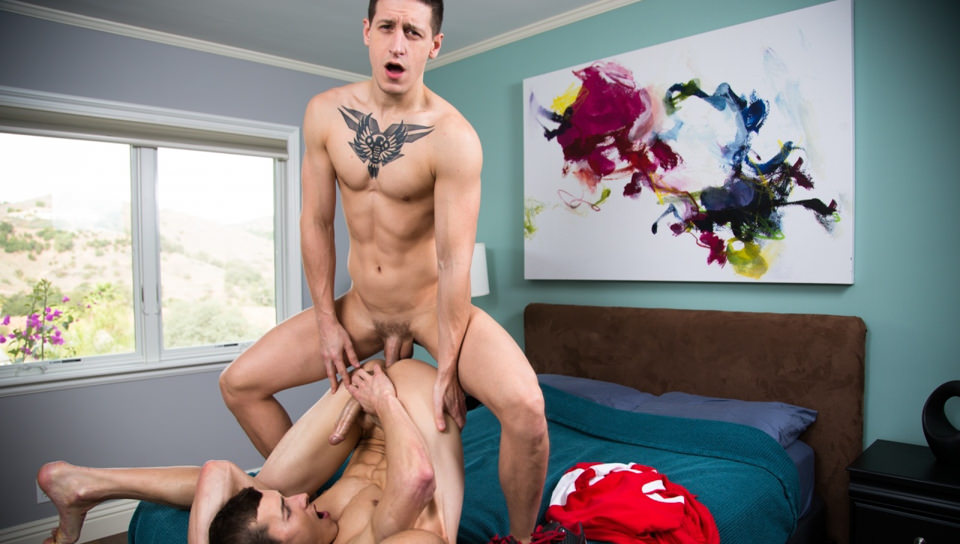 Hoss Kado is a stud on the field, but he's much more interested in scoring with Dalton Riley after the game. Luckily, Dalton is definitely down to kick it with Hoss, who is no stranger to a little rough play.
Hoss shows off his ball handling skills and then shows why he's a fullback on the field and in the bedroom, giving Dalton all the ass he can handle and then some, as they play in all of their favorite positions until they both reach their goal.
The great thing about this game is that when these two cum together, everyone wins…Join them!
Home visiting for a couple of days, Dante Martin is very intrigued by the young hire his father has brought on to take care of the house. Hoss Kado seems trustable, but it's not like Dante's father to bring someone in like this without really knowing him.
But what really intrigues him about Hoss is the fact that he's giving off a serious flirty vibe to Dante, and so when Dante finds out Hoss hasn't befriended anyone in town, he asks if he wants to hang.
Hoss accepts, and exactly one movie later, the two of them are in Dante's room getting to know each other a lot more in depth. Dante takes control, making his way down Hoss' body and taking his cock into his mouth.
Hoss gasps as he does it, spreading his legs wide for Dante, who takes it in his mouth and gags on it to the base. He slides up and kisses Hoss, flipping over as the 69 each other before Dante climbs on top and mounts Hoss, riding him reverse as he leans back and spreads his legs.
Hoss fills him up with his hard cock as Dante strokes himself rock hard. Having had his fill, he slides off and spreads Hoss' legs, inching his meaty dick inside Hoss' hole and proceeding to give him the pounding he's been missing.
Hoss moans as Dante pile drives him before flipping him over onto his stomach. He thrusts his cock deep inside Hoss and fucks him even harder from behind as Hoss gushes his load onto the floor.
Dante pulls out and blasts Hoss' hole with a huge splash of warm cum, and the two of them exhale in a sweaty mess as they head to the showers for round 2…Join them!
With his magic hands and a light touch, Hoss Kado knows just what buttons to push to make Luke Reed feel more relaxed, but Hoss is eyeing another muscle of Luke's that looks like it could use attention.
Luke is in Heaven as Hoss works out the kinks in his system, and when the deep dives and plunges his tongue into Luke's hole, he gets a surprise he wasn't counting on. He looks back at Hoss, and with a smile, tells him to continue.
Hoss does just that, taking Luke's cock into his mouth and sucking him off before letting Luke have his way with him. Luke lays his face down, ass up, and proceeds to slide his raw cock deep into Hoss.
Hoss grabs the bedspread and holds on as Luke pounds him all over the bed, fucking the cum out of him before giving him the happy ending this massage deserves…Join them!
Hoss Kado gay porn scenes at Hothouse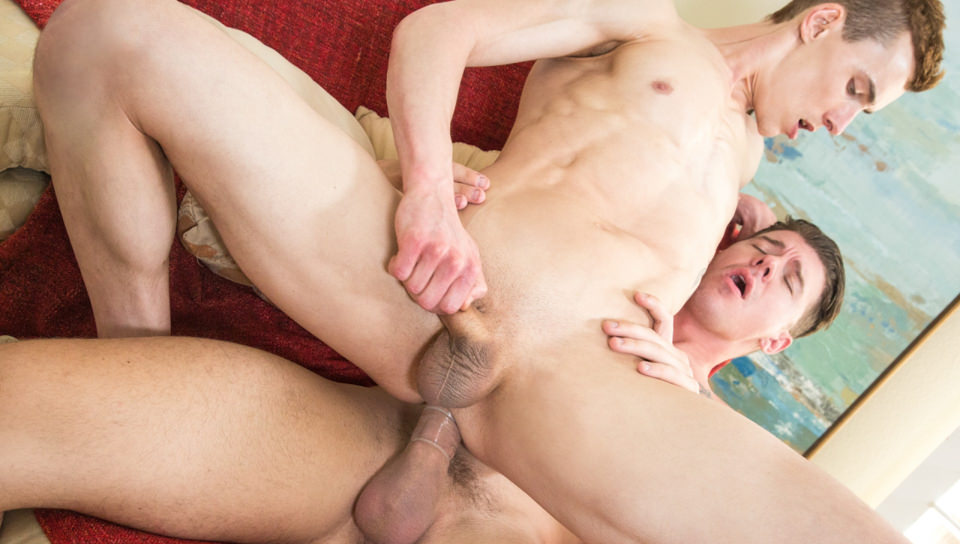 JJ Knight and Hoss Kado are out by the pool and when Hoss catches JJ's eye, their fun starts. Hoss peels off his swimsuit and spreads his legs wide open. JJ goes in to lick Hoss' smooth ass as Hoss begs for a couple of fingers inside.
JJ gives the young stud what he needs and opens him up with his tongue and fingers until Hoss is begging for JJ's massive cock in his ass. The muscle hunks move the action inside where Hoss gets JJ's huge cock in his mouth. It's too much to cram down his throat and both studs know where to put it next.
Hoss bends over to offer up his tight hole and JJ takes the bait. He slams the horny stud with his monster cock and stretches it wide as Hoss continues begging for JJ to fuck him harder. Hoss is nice and loose when he takes control and hops on to ride JJ.
JJ has no mercy and slams him deep as Hoss' hard cock and loose balls flop up and down with each thrust from JJ's rigid pole. Hoss wants to watch the hung stud who's pounding him and lies back with his legs spread wide. JJ continues his relentless ass reaming until he makes Hoss cum all over his own ripped body.
That's all JJ needs to fire as he pulls out, backs up, and blasts Hoss' body from head to cock with creamy white jizz.
With his face dripping with cum, Hoss gathers up as much as he can get and shoves it into his mouth to taste JJ on his lips and tongue…Join them!