All gay porn pictures and videos of Dallas Steele.
Hair Color: Brown
Sign: Unknown
Eye Color: Brown
Dick Size: 8 inch dick
Height: 6'3″
Cut / Uncut: Cut / Circumcised
Weight: 230lbs
Sexual Positions: Versatile
Dallas Steele gay porn scenes at Fun Size Boys
Dallas Steele can't get enough of his little friend, Marcus Rivers. The older man can't help but smile at seeing how bold and proud the boyish bottom stands despite his stature.
Marcus is enamored with the muscle giant's physique, impressed by his size and strength.
Taking him out of the tailor's shop, Dallas offers to give Marcus some special training sessions.
Dallas wouldn't change a thing about his little buddy, but he'll do anything if it means getting him alone and seeing him sweat.
Their playful exchanges get more sexual as Marcus sees Dallas' cock growing hard in his tight, red, coach's shorts.
They try their best to focus on exercises, but it's not long before the two want to strip off their clothes and fuck.
Marcus pulls out Dallas' cock, filling his tiny mouth with the big tool, and taking it to the back of his throat, while the muscle daddy stands tall above him.
Dallas moves to have Marcus practice his push ups, cleverly getting on top of him and teasing his hole with his cock.
The horny boy works Dallas' shaft with this tight hole until the big man slides himself fully inside, giving Marcus a good stretch and insisting he keep up his drills.
Marcus lifts himself up and down, working his muscles as his body massages Dallas' cock…Join them!
Dallas Steele gay porn scenes at Boy For Sale
Most boys are a little unsure and hesitant at first. That's usually part of the thrill… Bringing a boy to climax and seeing him appreciate his place as property.
For Boy River, however, it was clear in his gaze that he wanted to be possessed. This was something he'd thought about for years, possibly his whole life!
Seeing Master Dallas Steele work his nipples into a reddened, swollen state was exciting enough, but the boy's hungry gaze never ceased.
Even as Master Steele's rough hands smacked his firm stomach and teased his loins, Boy River stayed focus on the crowd; never stirring more than to moan, as if saying to us all: "take me."
As Master Legrand Wolf undresses after winning the auction, he hands his clothes to his newly won property; ordering him to fold them neatly and put them away.
His lost expression tells the master that he hadn't even learned how to properly handle a superior's clothing, something that would need to be taught later, but he didn't mind…
He liked the idea of molding him to his needs!
For now, he needed to be bred; fucked and inseminated to satiate his hunger.
Master Legrand had to give him what his heart desired, but he also needed to cement his control over him…Join them!
Dallas Steele gay porn scenes at Icon Male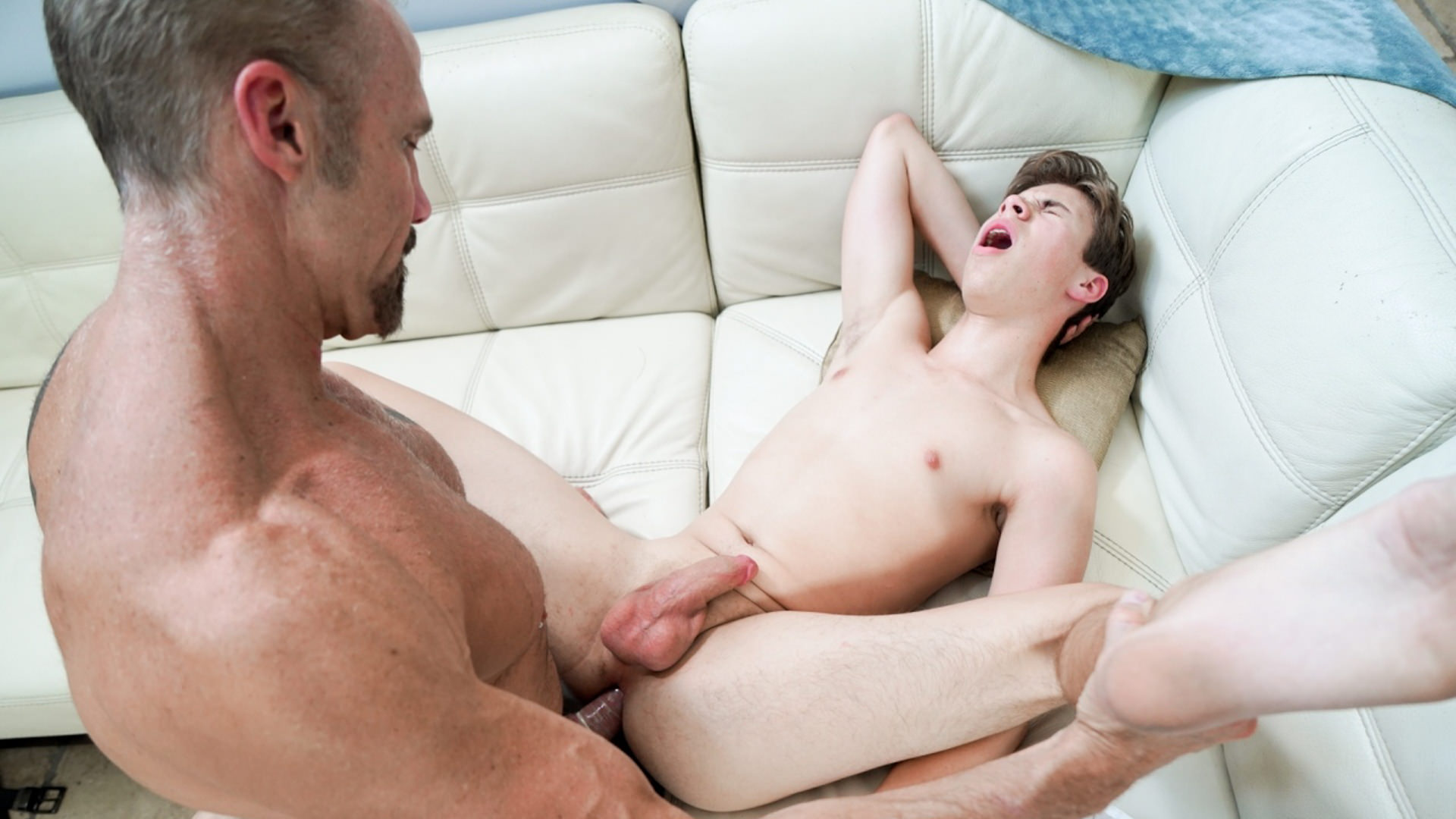 Adam Awbride sits Dallas Steele down and wants to talk to him about something that has been on his mind. He cannot contain himself anymore he wants to fuck him. He won't stop until his hard cock is inside his mouth.
Dallas clearly cannot resist a young stud like Adam…Join them!
Dallas Steele gay porn scenes at Titan Men
After a memorable doomsday bunker encounter, Dallas Steele hitchhikes across the dessert after his Jeep breaks down. He gets picked up by Mitch Vaughn, who watches the stud relieve himself before hopping in.
The driver makes a pit stop to his shop: "You kind of like showing off your equipment, don't you?" The two stare at each other as they stroke their big cocks, then swap sucks as Mitch's extended tongue begs for more.
Dallas eats the smooth jock's hole, then reams his ass ("Oh my God, your cock is so big!") before offering his own hole. Mitch feeds the bottom his own cum, then bursts all over his face as Dallas begs "Shoot that load in my mouth!"…Join them!
Republished by Blog Post Promoter