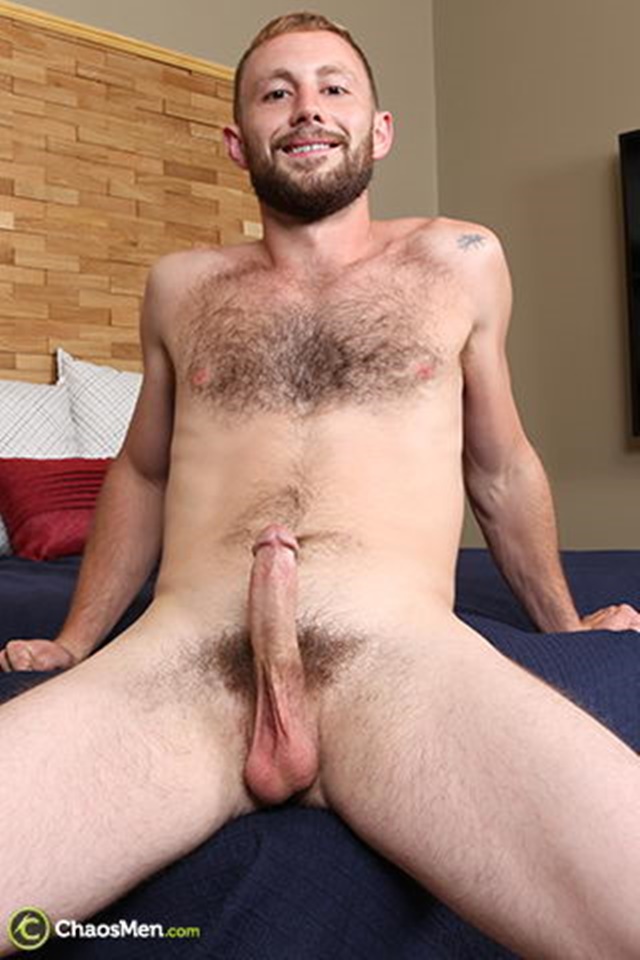 Hair Color: Brown
Sign: Unknown
Eye Color: Brown
Dick Size: 6 inch dick
Height: 5'8″
Cut / Uncut: Cut / Circumcised
Weight: 150lbs
Sexual Positions: Versatile
Sexual Orientation: Straight
Nationality: American
Kodi scenes at Chaos Men
Ledger was down to fuck a guy and said he would also suck some dick. I was relieved as this would make his first video a lot more interactive. Kodi was more than happy to start by servicing him. Wow! He is really an expert cock sucker. Now you see Ledger's cock, and then you don't.
Ledger also had some surprisingly good cock sucking skills. I believe he has messed around with guys before, but it all sounded one-sided with him receiving head or possibly fucking them. But Ledger earnestly gets in there and sucks Kodi's cock, trying to give him as much pleasure as possible.
Kodi goes back to sucking on Ledger's cock, also rimming his hot hole. Ledger then fucks Kodi like a pro. Actually both guys seem very skilled. Kodi is definitely a power bottom, which I think you see in action while he is riding on top of Ledger.
Ledger fucks the cum out of him, then adds his own load to his hole…Join them!