All gay porn videos and gay porn pics of Alex James.
Hair Color: Brown
Sign: Unknown
Eye Color: Brown
Dick Size: 8 inch dick
Height: 5'9″
Cut / Uncut: Cut / Circumcised
Weight: 165lbs
Sexual Positions: Versatile
Alex James gay porn scenes at Next Door Buddies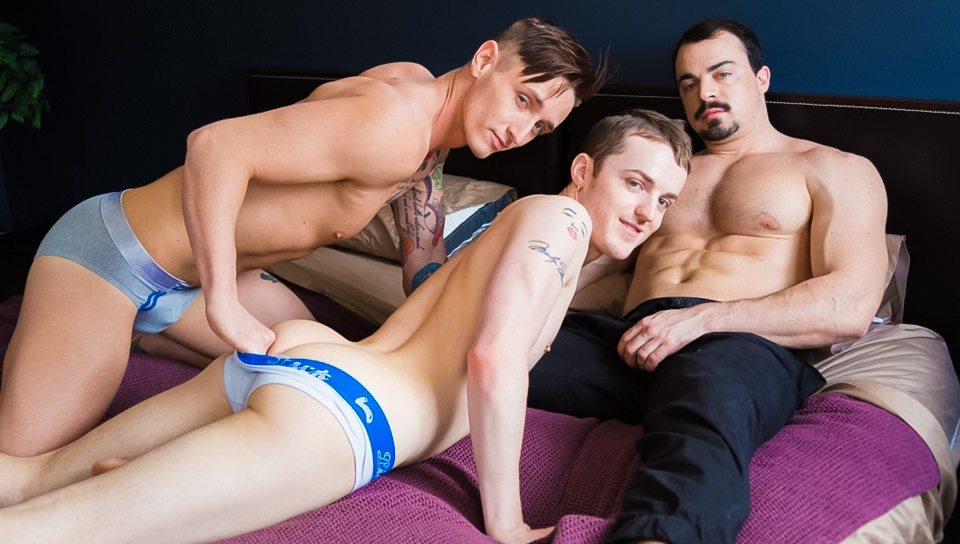 Well, well, well… looks like Alex James' secret is about to catch up to him.
It seems Alex has been running around on his boyfriend Dominic Green for the last 3 months.
When his sidepiece confronts Dominic, he finds out Alex and Dominic have been together for 4 years, and he's the one being played. Dejected, he apologizes for being a home-wrecker, but Dominic is surprisingly calm.
In fact, the whole situation gives Dominic an idea of how he and Alex can spice up their sex life, and he invites Lance Ford to be in on it.
After all, one look at Lance and Dominic has to admit: at least Alex picked a hot one to cheat with.
But now it's time for Alex's two worlds to collide, and Dominic has the perfect scenario in mind…Join them!
Alex James gay porn scenes at Active Duty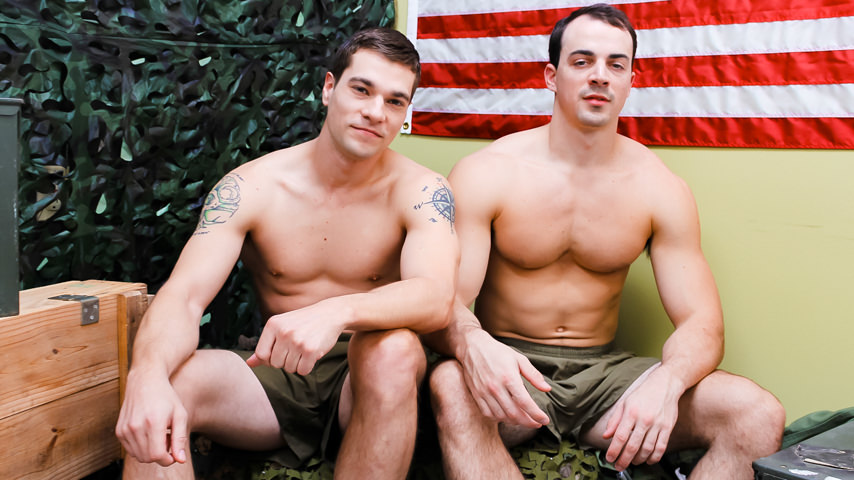 Alex James has a big build for a man and his dick is no different. Princeton Price can't wait to get his mouth around his meaty cock and once they lie down on the bed it doesn't take him long to begin sucking on every inch of that big dick.
Alex kicks back and enjoys the servicing by one of our best. Alex utilizes that sweet tender mouth as he face fucks him in different positions around the bed. Princeton is ready and has got Alex's cock rock hard.
Princeton tells him to fuck him and so Alex bends his sweet tight hole over the bed and he pushes his fat cock into him making him squirm with pain and delight. Alex does not take it easy on him as he pushes his thick meat into him.
Princeton takes it like a champ as he moans and groans with the pain of pleasure. Alex flips him onto his back where he continues to fuck him while Princeton strokes his dick building up his warm load.
Alex slides his cock out and Princeton blasts his load all over himself as Alex strokes his wet creamy nut out and all over Princeton's cum filled chest…Join them!
Richard Buldger sits in the middle between the two and watches them get hard and once Alex James is ready he wraps his eager mouth around his big hard dick. Today is John Hawkins' first time and he watches on as the other two enjoy.
Alex loves to have his cock gagged on as he pushes Richard's head down as far as it will go. Richard is in big boy heaven as he switches from the two sucking and stroking their big hard cocks. He can't believe how big they are in all formats. Alex is the first to bend Richard over as he slowly pushes his big manly dick deep into his tight little ass.
While Richard is getting fucked by Alex, John is fucking Richard's face hard and deep. Richard can barely take a breath in as he gasps for air. John is next to pound that ass which is now ready for his big long cock.
He pushes in quick making Richard squirm but he can't run away as John grips his hips and pulls him back fucking him harder and harder. Richard's mouth is once again full of dick as Alex face fucks him while John is still pounding away.
Richard gets man handled by these two giants until they take turns busting their big loads all over his eager smooth chest…Join them!