All gay porn videos and gay porn pics of Active Duty Johnny B.
Hair Color: Brown
Sign: Unknown
Eye Color: Brown
Dick Size: 8 inch dick
Height: 5'9″
Cut / Uncut: Cut / Circumcised
Weight: 165lbs
Sexual Positions: Versatile
Johnny B gay porn scenes at Next Door Studios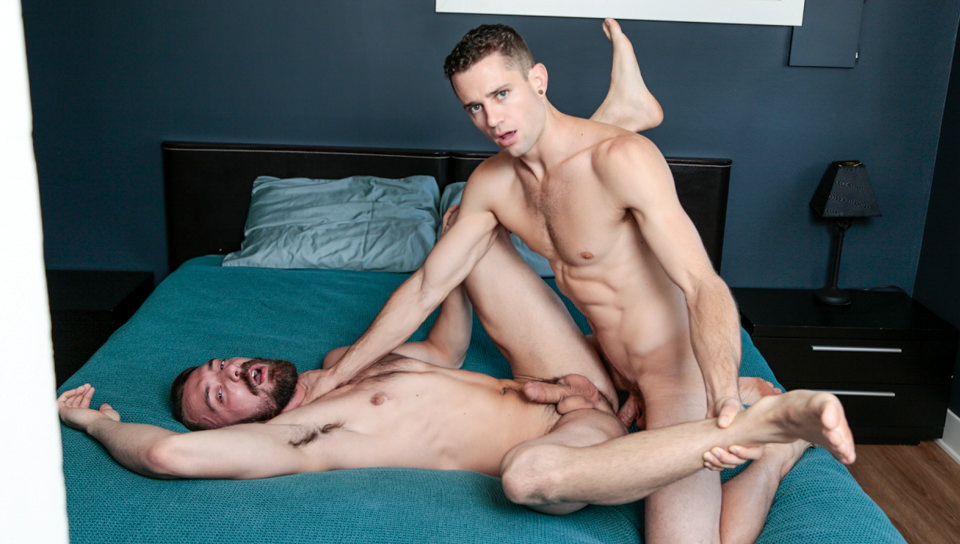 Johnny B's been having some trouble lately with his boyfriend, so he visits buddy Quin Quire to get some advice on what he should do. Quin tells him he really isn't sure, since he's never actually had to deal with an unsatisfied lover.
This raises Johnny's eyebrow immediately, and he decides the easiest thing to do about his sexual frustration is to find someone to fuck him right. Quin is more than willing to do the deed, and Johnny begs him to fuck him relentlessly.
This is music to Quin's ears and he wastes no time obliging Johnny. He throws him back on the bed and proceeds to have his way with him, sucking him off before raw dicking him all over the bed.
Johnny turns beet rad as Quin chokes him while pounding his hole, and as he lets up, Johnny shoots his load all over himself as Quin pulls out and blasts his face.
Cum covered and exhausted, Johnny smiles at how easy the solution to his problem was, after all…Join them!
Johnny B gay porn scenes at Active Duty
Johnny B thinks he's alone in the house, so he busts out his phone to dial up some porn and begins to fondle himself. Little does he know, step-brother Jackson Cooper is hidden in the closet spying on Johnny.
When he emerges, the brothers find out they've both been hiding in the closet, and now that their secret is out, Jackson sees no reason not to take advantage of the situation.
Johnny is game, so the two of them keep it in the family and engage in a little brotherly bonding.
The only question is, will they be able to bust before their parents come home, and how long can they keep their family secret?…Join them!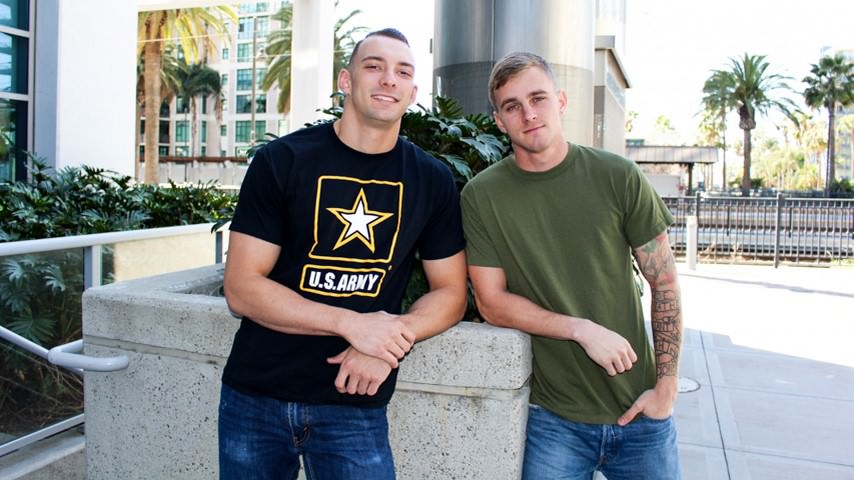 Johnny B doesn't waste anytime wrapping his mouth around Ryan Jordan's hard throbbing cock. He strokes every inch of that big dicks while licking the back side and front. Ryan is kicking back watching on as his battle mate please his throbbing dick.
They are both so horny that they keep swapping BJs. The hungry is deep with these two as they let loose their built up energy.
Johnny loves Ryans ass and he bends him over the bed and slowly pushes his thick hard cock into his tight little ass making Ryan squirm with delight Johnny moves him onto his back and goes balls deep into him spreading that hole wide open as his massive cock makes Ryan moan even louder.
Ryan's tight little ass can't take the pounding no longer and so now Ryan bends Johnny over the bed and gives him a taste of what he just received.
Johnny takes hit hard and deep from Ryan as his ass opens wide for that big dick. Ryan's balls are so full that he can only fuck him for a small time and once he lays Johnny on his back he pumps him deep and then pulls his dick out and cums all over Johnny's smooth ripped chest.
Once Johnny sees all that cum he releases his balls and that warm load ends up mixing with Ryan's…Join them!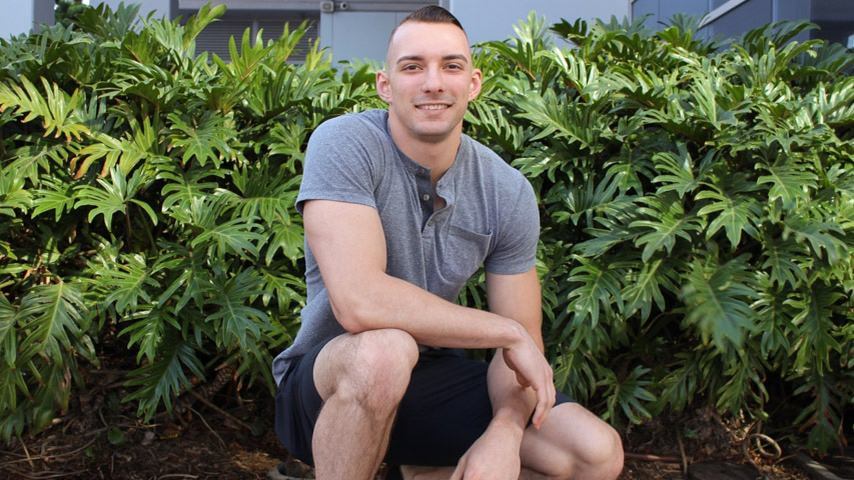 Johnny B has a very muscular frame which he keeps in top condition. As his clothes begin to come off you get to feast your eyes on his ripped abs and his very hard cock.
This sexy man has some very muscular thighs that are just beautiful to look at it. He doesn't have much hair on his body but he has it where it counts.
Johnny has a thick veiny cock that would look great buried deep in one of our vets. Those sexy smooth balls have been built up with all the stroking he has been doing and he finally shoots a huge load all over himself and it just misses his face and instead hits his neck.
There is nothing like a creamy cum load all over a beautiful soldier…Join him!
Republished by Blog Post Promoter